Common Mistakes People Make When Starting a Business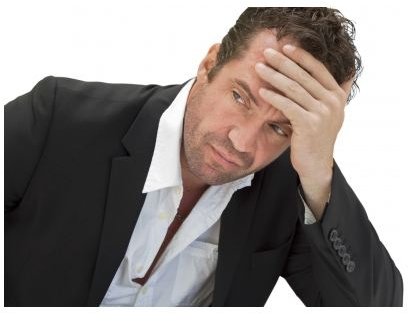 Failing to Plan
As the adage goes, "failing to prepare is preparing to fail." Starting without a plan is the cardinal mistake when starting a business. Consider the prospects, funding required, and legal requirements. Perform a SWOT analysis. Talk to experts and others already in the business. Benchmark existing businesses. Research the area around you and find out for yourself the requirements in the area for the services you intend to offer. Plan each step carefully, and list down the specific processes required for achieving it. Remain flexible to change or modify such plans and procedures when necessary. Be aware of what could go wrong anf prepare contingency plans for all eventualities.
Make sure the advice received from others is genuine, but never let others' opinions cloud your judgment. You must be yourself and be convinced of what you are doing and be comfortable with it. However, never make the mistake of thinking that you can always do well if you do what you like or what you are good at. The expertise you plan to offer may already be available and competition could kill your business before it starts. See whether you can offer any specialization or target any niche not easily available and in demand.
Do not imitate others, unless you are sure that that is the best way to go. Many existing businesses may make good money only because they have a head start. Others might survive only owing to some special relationship with a few large customers. Replicating the same model in changed circumstances might actually be a recipe for failure.
Make sure the business plan and scope is within you. Trying to achieve something not within your innate capabilities, or starting a business whose scale does not match the depth of your resources very often fails. Also, ensure that you have a support structure, including some contingency funds in place before you foray into the business. Lacking in such aspects may place all your finances and personal assets, and even your family, at risk if your business fails to take off.
Unnecessary Expenses
The aim of any business is to make money, and as such, the lesser money spend upfront, the better the chances of breaking even early and earning revenues. New businesses will invariably have to spend money on setting up the required facilities, marketing and promotions, hiring staff, and for many other purposes, but many entrepreneurs get carried away and spend on items best left to a later stage.
Do not make the mistake of printing costly cards or brochures unless you are sure about the details of the services you are planning to offer. No matter how comprehensive the plan, the business model invariably face some changes to accommodate ground realities, and the first year of operations usually involves trial-and-error before freezing the model.
Control the temptation to spend lavishly on marketing. Limit advertising to the allocated budget, especially when funds are limited. Take advantage of free advertising opportunities. Instead of indiscriminate and expensive ads in newspapers and other avenues, make advertisements in local stores where people can connect, promote the business through social networking sites and other forums, undertake word of mouth campaigns, and plan any of the other possible inexpensive promotion strategies. Focus on creating a long lasting impression so that people who do not need the product or service now would still remember and come when in need.
A website is indispensable for a new business, and at times even e-commerce may be an essential requirement. Make sure the expenditure incurred for a website and domain name is worth it. In the initial stages when you may still be unsure of the path the business will take, it is far better to design the website yourself, and change the design and content as you go along. Take advantage of free web building services such as weebly.com or even a Facebook page as free alternatives to regular websites. Consider a professional website only after freezing the business model.
Lack of Consistency and Purpose
No business will take off on day one. Do not get disheartened and become slack in your efforts to build up the business. So stay motivated and market your business at all times. Learn from any mistakes that you have made and be flexible in your approach.
No business can thrive without marketing. Make sure to sustain marketing efforts by being consistent. Sporadic efforts usually fail. Set up a marketing plan and judge for yourself the efforts that are getting you the best response. Concentrate on that method of marketing instead of dissipating your efforts and resources in a number of areas. Be consistent in your approach to customers and keep on reminding them of your business whenever you can.
The rewards of starting a business and succeeding in it are many. Such rewards however come with added responsibilities, overcoming challenges, and making a conscious effort to avoid common mistakes when starting a business.
Reference
Image Credit: freedigitalphotos.net/nuttakit