7 Tips to Increase Credit Score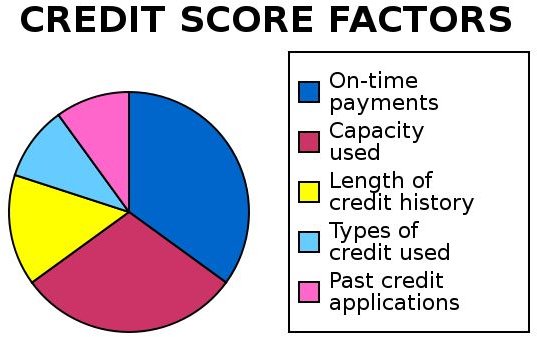 Credit Score Basics
Obtaining financial assistance from banks and private money lenders requires your business to be doing well. Any time you approach a bank or lender for a business loan, they will check the position of your business: other than assets and goodwill, they also look at the financial statements of your business. In most cases, banks ask for statements from the past three to five years to see how your business fared. Based on these factors, your loan application may be accepted or rejected.
Even if your business is a little above the "break-even" point, your application may be rejected if it did not fare well in the market, meaning it did not make profits high enough to get a business loan. In such cases, the business owners may go for a personal loan instead of getting into the mess of assessing your business credit score for businesses. However, to do that, there must be a sound plan in place that helps you minimize personal losses.
Banks and other institutional lenders study credit records to get an idea of risks involved before approving loans to anyone.
The Five Basic Factors Affecting Your Credit Score**:**
Payment History: How often have you missed paying your debt installments? Do you carry over a certain month's balance to the next month?
Case of Bankruptcy: Have you ever been declared bankruptcy? Has a collection agent ever had to meet you to pick up an unpaid bill from you?
Outstanding Debts: Have you ever exceeded your credit card limit?
Inquiries About Your Credit Report: Do you get frequent inquiries on your credit report?
Types of Cards You Own: Major credit cards and other types.
You can use these factors to build up your credit score and render yourself credit worthy in the eyes of lenders. The next section offers some tips to improve credit scores for businesses.
Get a Better Rating
Check your outstandings: How much do you owe on your credit cards, loans, mortgages, etc.? Are you paying back steadily every month? Monitoring your credit report can help you enhance your credit score as you easily check its accuracy even under changing circumstances.
If you have a non-functioning credit account, close it: Fewer accounts go in your favor from the lender's point of view. Hence, close the credit accounts you don't use – to keep accounts at a minimum on credit reports.
Consolidate your debts: Combine your credit accounts into one low-cost account. This will make your debts easier to pay back and improve your rating.
Update your information: Is all the information on your credit report updated and accurate? Many times, people just forget to report and get paid loan accounts off their reports. Contact your credit rating agency and get the report updated.
Protect your identity: It pays to check your credit report for false entries - suggesting that you are a victim of identity fraud. If you notice anything unusual on the report, again get into touch with the credit rating agency.
Don't apply to too many credit rating companies: If several lenders ask credit rating agencies for your credit report over a short time span, it will have an adverse effect on your score. This does not apply if you ask for your own score.
Utilize online money lenders to improve your credit score: Everyone knows the effect of bad credit. If your credit score is bad, you can utilize online money lenders to improve the score. The trick is to take small unsecured loans for short periods and pay them on time. Repeating this trick a few times, even if you don't need a loan, will improve your credit score to a significant extent. You will have to spend some extra money as interest on the loan but considering the long term effect, the trick is worth a try!
References
This post is part of the series: Small Businesses, Big Profits
This is a five article series aimed at offering you information on saving money in the long run, thereby producing more profits. It also offers tips on how to evaluate own credit and buy own business so that you get better returns.