Using YouTube for Business: Lauren Luke, the Makeup Mogul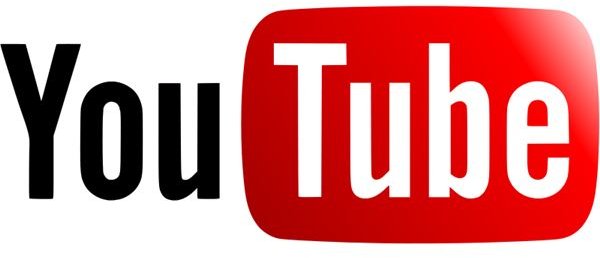 Lauren Luke's Working Style
Real people sell real things, and in Lauren Luke's case, she sells really good stuff. Lauren was neither a born businesswoman nor invested much in terms of money to earn the "Makeup Mogul" title.
A simple 27-year-old single mom with just three things in hand, she now has a world-wide presence in the beauty market. These three things are her makeup skills, a video camera and her makeup bag. And now, she has replaced her simple life with an exceptional client base worldwide.
A cab dispatcher in her early working days, she quit her hated job to become a make-up artist the world would look up to. And she did it so simply that it got her all the eyeballs she could ever imagine possible, and fame and fortune too! However, this did not happen overnight. She worked very hard at combining her skill with a technical idea that's working for everyone – using YouTube.
For the past two years, she's been appearing in self-created "how-to" videos on the different aspects of makeup. In these videos, she talks to you casually. She's direct, honest, funny and personal, and speaks without any extravagance, boasting and ballyhoo.
Making Up in the Make-Up Industry
Like many others, Lauren also started by trying to sell beauty products on the auction site, ebay.com. Soon, users asked her if she could demonstrate the use of her products on the Net.
This gave birth to the idea of making online films showing people how to do eye make-up. There you could see her, sitting on the floor of her apartment, holding up her make-up brushes and facing a very basic video camera, telling viewers around the world just how to get the right make-up effect.
Her attention to detail, though evident in her make-up skills, does not extend to getting that snoring pug out of the room while she demonstrated beauty products in her online tutorials. This just shows how earthy and natural she is, and how keen she is to get ahead in life quickly and simply.
Her videos are neither sophisticated in style nor are they edited. Shot at home, they are compelling since they are in complete contrast to the glitz and glamour of professionally made videos. They are just plain in-your-face information segments on how to do your face in five minutes, about mascara or what have you.
By posting them on YouTube with the username panacea81, she hit on this growing medium which works by being an online video sharing community. Instantly, she reached out to millions of women who didn't know how to dress up their faces to accentuate their features best. At their request, she demonstrated the look of Britney Spears, Amy Winehouse or Cheryl Cole and Leona Lewis' style in the song Bleeding Love – something that viewers have watched 2.3 million times!
She continues to sell beauty tips and products in a before and after format, so that viewers can see a much transformed Lauren with the correct usage of the product in question.
In an age where people are tired of being talked down to by experts who know how to wear the perfect makeup, who look as poised as we could never be, as perfect as a china doll, and as chic as the cover girl of a fashion magazine, Lauren Luke's usage of YouTube for marketing is a welcome change.
"No, she's our present-day Everywoman," says New York Times, "who's speaking to you and me, to the girl next door, and to the woman in the street. She's warm, gentle, and speaks with emotions and about emotions."
The next section shows you the power of YouTube to get your message across. It's not easy but it's not that tough, either. All you need is to do something that strikes people on the right note. Check out how Luke did it while also studying some tips that may be useful to you.
Ruling the Multi-Billion Cosmetics Industry: Marketing via YouTube
Because her revolutionary "Marketing via YouTube" model has helped change people's attitude to buy cosmetics after viewing an online tutorial, it compels fashion magazines to question their place in the business. If a simple idea like this is going to sway the crowds, where do they stand and how far do they go?
At a time when recession has forced cosmetics companies to cut back on print and TV advertising, it really does seem as if Lauren has put her best foot forward and stolen everyone's thunder!
The reason for this is clear: people want fashion industries to get "real" and educate them on what to use and feel comfortable with. This is just what Lauren shows: what we can use, how to use it, and its effect on our personalities.
Today, Lauren Luke is the owner of Beauty Media, has signed a book deal, and also has her own line of makeup. Besides all of that, she writes a beauty column for the Guardian and has 50 million views and 240,000 subscribers across 70 countries. She has harnessed the Internet to advertise her knowledge and products, her tips and tricks. She's plump, ordinary, and has no airs about her. All she does is "make women feel special," says New York Times.
The Power of YouTube—Life Lessons from Laura
You need not be a social media expert: If you're an expert in any field, it means you take care of the details in your niche and can teach others something they don't know. Whatever your field may be, the Internet is a good resource for putting you in touch with the world that's looking for you.
Videos are the best learning medium: The proof of this lies in the fact that Lauren's videos have over 50 million views. In fact, her phenomenal success could be a big cue for business men and corporate bigwigs who can use this strategy for their own products. Nowadays, the power of videos is so heady that it has overtaken blogs and everything else before it.
Authentic, please - perfection, no thanks: People want to know how to enhance their looks, not how to look like the cover girl of Vogue or Elle. With Lauren's videos, people have made their choice: natural and unsophisticated over perfect and polished. For instance, Lauren is known to show her viewers a product and tell them its name and add, "I think that's how you pronounce it."
True experiences from real people. No longer do people learn about products from the brands or their representatives, who only give you positive reviews about them. Now, with the power of the Internet, people learn about products from other consumers. This could be positive or negative—something that people appreciate.
48 percent of women use YouTube: And that's a lot in terms of sure shot eyeballs focusing in, and overall - success. Perhaps, Lauren knew this before she started out and stands as an inspiration for other entrepreneurs – both women and men. (Stats from YouTube)
For more inspiring stories, check out the other profiles in Bright Hub's Collection of Interviews and Biographies of Successful Entrepreneurs.
References
New York Times, https://www.nytimes.com/2009/08/06/fashion/06youtube.html?_r=1&pagewanted=1&ref=fashion
Image from Wikimedia Commons
This post is part of the series: Entrepreneurs Tips for Success
This article series offers you some reading material that helps you understand that you do not need a B-School degree to make it big. The series covers few entrepreneurs who made it big without sophisticated business strategies. It also covers the American Dream and grants available for the same.