How to Market Your Business with SlideShare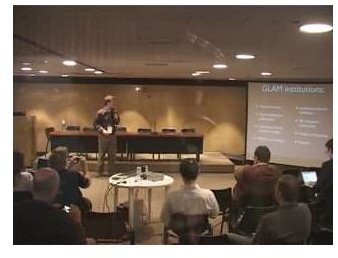 What is SlideShare?
SlideShare is meant for sharing presentations on the web and is already the world's largest community for this activity. With this you can upload all your slides and share them with people across the world, who use Facebook and LinkedIn. You can also use SlideShare to embed your slides into blogs and websites and even access them on mobile devices. And now, SlideShare also supports document formats, which makes it an even more powerful tool to use. All of this is for free. So how can you use such a web experience to market your product or brand?
To make a start, create an account in your company's name and use it to upload all your public presentations. Once you have done this, publicize this fact in all your advertisements and press releases. Use SlideShare to also upload marketing reports or survey results with well made summaries or presentations. See that the presentation you have made is crisp and not too long-winded. It should hold the attention of viewers and encourage them to get back to you if necessary.
Using Slideshare for Marketing Purposes
There may be an occasion where you have to present a paper or discussion at a trade seminar or other business event. While preparing for this, take any slides that may be accompanying your presentation and post them on SlideShare and also link these up with the conference website, so that people who are likely to attend your presentation would have advance notice of the material you are going to present and may therefore participate in discussions ensuring the success for your company presentation.
You can also use URLs embedded at the end of your slide deck which can lead the interested viewers to your company website or any other site that can further your marketing effort. Keeping these links at the center of the slide is a good idea, without making it too obtrusive. You can also tag the slide shows using proper keywords which will bring searchers to your slide show presentation on SlideShare.
Always ensure that your slide shows on SlideShare carry a detailed company profile so that any one who views your slides can get in touch with your company and also gather more information about it. SlideShare also enables you to restrict the viewing of your slides to only people whom you feel need to know. This way you can maintain the privacy of your slides by informing the favored people on your list how to access the slides after you have sent them the secret URL which this slide show represents. This is especially useful when you are making slides that are meant for internal consumption only for people within the organization, irrespective of where they are based.
You can create a group on SlideShare that advertises your technology or product. You can then use this group to meet your customers over the web and get their reactions to these presentations.
SlideShare enables any marketing team to be in constant touch with its representatives and customers, with informative and detailed presentations that are also visually appealing. This sharing of information is always bound to create situations that will interest customers and also enable all your sales staff to use these presentations to take forward their own targets and achieve their goals.
Reference: www.slideshare.net
Image Credit: Wikimedia Commons