Could Google Ventures Finance Your Business Startup?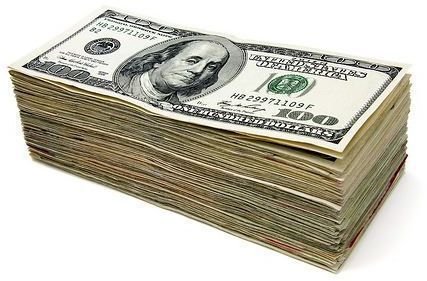 What is Google Ventures?
Google Ventures is a venture capital firm designed to provide funding to new businesses with exceptional ideas. Google Ventures, managed by Rich Miner and Bill Maris, has a starting balance of over $100 million dollars, and over 20,000 "exceptional Googlers" evaluating prospective businesses.
Google Ventures can provide funds ranging from seed money to millions of dollars in start-up capital to businesses they believe have the potential to be great. As an investment company, they are of course looking for businesses that will provide them with a return on their investment. However, they stress that they are also seeking innovative and creative companies who tackle problems in new ways.
Google Venture and Startup Companies
The aim of Google Ventures is to seek out potentially great companies under the leadership of entrepreneurs who will go on to do remarkable things.They state that they are primarily interested in funding software companies, biotechnology companies, and companies in the consumer Internet industry
Google Ventures operates separately from Google and investments do not have to be directly related to, or tie into, Google's Vision. Instead, they seek to maximize returns.
Only companies within North America are eligible for funding from Google Ventures as of 2009. Start-ups interested in being considered are urged to contact the company via email with a presentation or proposal. The website requests that proposals be limited to either twenty slides or no more than three typewritten pages, and cautions prospective business owners that they will respond only to companies they are interested in speaking with further.
Goals of Google Ventures
While Google is not new to investing, Google Ventures is different.Google will be using Google Ventures as their primary vehicle for making venture investments.
Google Ventures acknowledges that great ideas are not subject to recession or hard economical times.Ideas don't stop, however the backing to make them become a reality does.In the face of economic downturn in 2009, Google is offering funding because they believe it is the time to invest in companies that have the chance to become "the next big thing." Google was founded by entrepreneurs, and they believe they should now help the future icons of the next generation.
Companies Helped
Google Ventures' first investments were made in April 2009. Pixazza was the first company offered funding by Google Ventures. Pixazza's core business is Internet advertising using pictures. Their business model involves transforming static images into interactive advertising vehicles. Consumers can "mouse-over" a picture to learn more about things they are interested in, or buy products they see.
Silver Spring Networks, whose core business is in smart grid technology, was next in line and in August of 2009, three more investments were made to Altarock, Brightsource Energy and eSolar, three alternative energy companies.