When Should Your Business Purchase Fleet Insurance?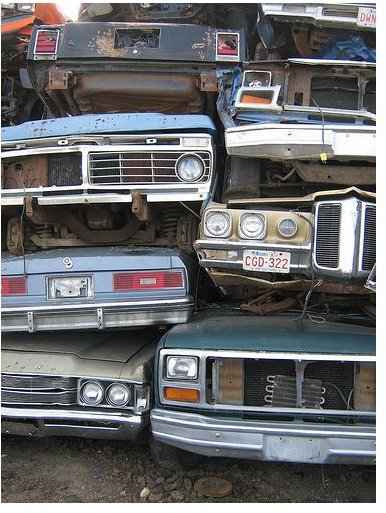 What is Fleet Insurance?
Fleet insurance is a special insurance policy that allows business owners to insure every car or vehicle that their company owns under one policy. It is similar to standard car insurance, because it protects vehicles from the calamities that can occur: theft, collision, natural disaster, and other potential risks. However, unlike standard car insurance, which insures one single vehicle, fleet insurance ensures an entire fleet of them. There is one policy for all vehicles – from the CEO's company car to the trucks used to make deliveries and everything in between.
Who Should Purchase Fleet Insurance?
Small or large businesses that have several different vehicles may be wise to consider fleet insurance. Instead of having to buy an individual policy on each vehicle – which may be both more time consuming and more expensive – fleet insurance allows business owners to purchase one policy for all of the vehicles.
This can provide tremendous cost savings in some circumstances, especially if a business only needs basic collision or theft prevention coverage. It can also allow businesses to provide insurance no matter which company employee is driving the vehicle, as long as each employee is licensed. It is even possible to lower insurance premiums for the entire fleet of cars, simply by having employed drivers take driver safety classes.
Fleet insurance can be custom tailored to provide different levels of coverage for the different vehicles as well, so although the business is only buying one policy, it is still only paying for the coverage necessary for each vehicle.
Types of Coverage
Most providers of fleet insurance offer the basic three levels of coverage: Third Party Liability, Comprehensive Coverage and Fire & Theft.
Third Party coverage protects against damage that results from an accident caused by a non-employee. Fire & Theft expands this coverage to include protection in the event of theft or fire.
Comprehensive coverage covers the vehi
cle against any possible calamity, including collision, vandalism, natural disasters, and theft. Comprehensive coverage can also extend to goods damaged en-route. A comprehensive coverage policy tends to be much more expensive then a more limited policy, but this type of coverage can be purchased for only select vehicles in the fleet in order to lower overall premiums.
Many providers also offer add-on extensions such as breakdown services, glass protection, courtesy cars and insurance that will cover legal fees in the event of litigation. Many of these add-ons are offered free by providers with the purchase of fleet insurance, providing another potential benefit to small business owners.
Premiums & Benefits
Premiums vary and take into account employee ages and driving history as well as the number of cars in the fleet. Small business owners may also be able to include their own car under the policy, potentially saving money on car insurance.
Any business owning 4 or more vehicles is eligible to apply. Being able to insure more than one vehicle under one policy is often considered to be the biggest benefit of Fleet Management.