Advice on Starting a Mall Kiosk Business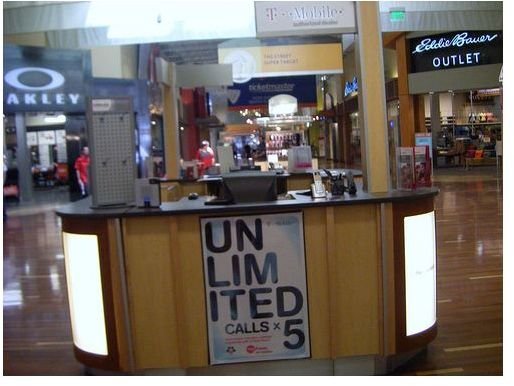 A kiosk is a business that operates out of a small table, booth, or cart. The kiosk industry is $10 billion strong in the US today.
A mall kiosk combines the best of both worlds: a small business that is manageable and within the budget of an individual entrepreneur, with the ability to leverage the economies of scale and footfalls that a business requires to remain competitive. This business model provides the best opportunity for prospective business owners wary of competing with the resources that giant businesses command. Starting a mall kiosk business not only helps sidestep competing with the resources of big businesses, but also provides nimbleness and flexibility that large businesses do not have.
Business Plan
The first step in starting a mall kiosk business is drawing up a business plan, the major component of which is deciding what to sell. The possibilities on what to start with are endless, but selection ultimately depends on what the mall management allows and what the customers are most likely to buy. Most malls regulate the nature of business allowed through its premises, and almost all of them do not allow two kiosks to sell the same products. The entrepreneur also needs to undertake extensive market research to determine if the selected niche would sell. The market research should cover an independent study of the nature of people who frequent the mall, regardless of what the mall management says.
Good generic options on what to sell through a kiosk include:
seasonal and holiday products, such as a candy and flowers for Valentine's day, gifts for Christmas, and the like
snacks such as pop-corn, fountain drinks, nuts and seeds
mementos such as crystal animals
soft toys, t-shirts, and other memorabilia
small fancy utility items such as key chains and pen stands
exotic products such as herbal products and spices
any special niche ranging from poker chips to beads, or from sunglasses to lingerie
Yet another option is to take advantage of franchisee options and tie up offers available from big firms such as Kodak to sell their products through kiosks.
Regardless of the option chosen, the underlying principle is that of selecting a niche product. A kiosk works best if it sells a limited range of items, all within the same category, with such items preferably not available in other stores.
One mistake many kiosks make is trying to compete with big stores on prices or product availability. The success of a kiosk business rather depends on selecting a niche product and attracting customers by offering better customer service, better experience, and the convenience of "buy and go" rather than entering a store, selecting a product, and waiting for checkout.
Financials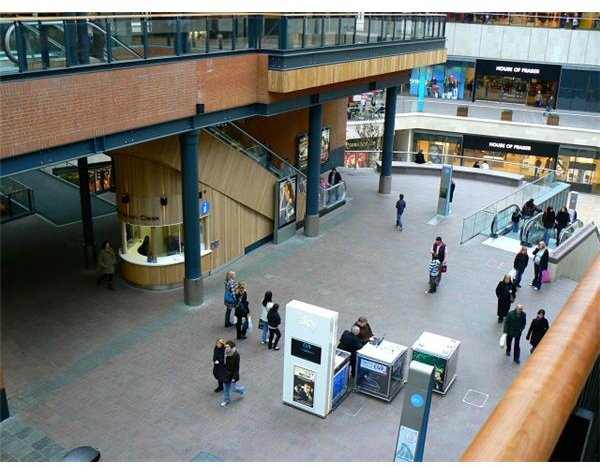 Starting a mall kiosk business makes for good business sense financially as start-up costs are minimal, and the business does not face pressure to meet high overheads. Since the kiosk targets walk-by customers, it need not spend much on advertising costs either.
A report by Speciality Retail concludes that the cost of opening a kiosk ranges between $2000 and $10,000 while setting up a traditional brick and mortar store could cost $100,000 or more.
The actual start-up costs depend on factors such as the size of the kiosk, the location of the kiosk inside the mall, and the actual location of the mall itself. Premium positions such as the entrance, around the food court, or at the entrance of flagship stores attract higher rentals. Most malls charge anywhere from 3 percent to 15 percent of the sales in addition to upfront signing fees or "key money" and or monthly rentals that range about $2000, besides charges for common amenities such as maintenance and power. A new mall eager to attract footfalls might offer kiosks at a comparatively lesser rental rate than established malls with assured traffic.
The other major expense is the cost of decorating the kiosk. Unlike a proper retail store that advertises its products, a kiosk survives solely on catching the eyes of the passers-by, and enticing them to make impulsive buys. Decorating the kiosk plays a major role in this aspect. Many malls specify the design to suit the overall ambience of the mall, and many do the actual design work for a fee.
Paperwork
Paperwork and legal compliance is a major consideration for starting a mall kiosk business, as it is the case with any other business.
The paperwork required when starting a mall kiosk business is relatively easy compared to starting a stand-alone brick and mortar shop. The major documentation required is a licensing agreement with the mall management, renewable periodically, usually quarterly or annually. Apart from this, a kiosk may also require other legal compliance such as a trade license from the local county office depending on the nature of the business and the agreement with the mall operators. Some malls, for instance, license the kiosks under their own name and lease the kiosk operation to the entrepreneur, whereas other malls may allow the entrepreneur to set up their own kiosk.
Unlike the case with a stand-alone business when the entrepreneur is on her own, the mall management usually provides mall kiosk start-up advice that covers legal and statutory compliance and other formalities.
References
Entrepreneur.com. "How to Start a Kiosk Business." Retrieved from https://www.entrepreneur.com/startingabusiness/startupbasics/location/article63012.html on 27 February 2011.
Krishen, Anjala, S. et. al. "Retail kiosks: how regret and variety influence consumption." Retrieved from https://faculty.unlv.edu/anjala/Krishen_IJRDM_2010.pdf on 27 February 2011.
Page 1: flickr.com/Bradley Gordon