The Five Cheapest One Man Businesses to Start in a Down Economy - Low Cost Business Startups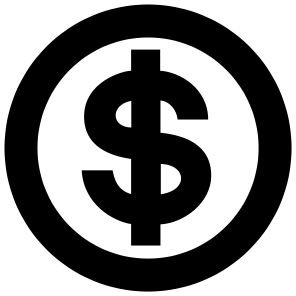 Startup Businesses Requiring Little or No Investment
In an economy where jobs or working hours may be hard to come by, people turn to looking for ways to make money for themselves. If you are looking for a way to start a business, you probably are looking for a low cost one man startup. There are five cheap one man businesses I can recommend. I have personally been involved with three of these and am working on a fourth; so I can tell you these are all possible with little or no start up capital.
Dog Walking
Dog walking is one of many cheap one man businesses you can start with almost nothing. With the advent of Craigslist, you can advertise for little or no cost in your chosen area. Once you have your first customer, ask for referrals and keep looking on Craigslist for more. Continuous marketing is one key to success; the other is customer referrals. To figure your pricing structure, consider what your basic cost would be per hour to walk one dog. A charge of $15 per dog will not seem much, until you get ten dogs per day. Most owners will want their dog walked more than once, especially if you establish a rapport with the dog.
Property Maintenance
This is another low cost business startup which I know works. I did this one for a few years. Again, Craigslist can help get initial work. The investment is minimal, being basic tools and a lawnmower. I started by advertising lawn mowing for an hourly rate and the use of the customers equipment. Once you get in with a group of customers, they will tell everyone they know about you and you will find yourself booked up for weeks. This business can also lead into property management where you are in charge of collecting rent and overseeing rental units.
Recycling
While this may not be one of the best known, or most liked, of low cost one man startups, it is worthwhile for many people. To do this all you need is a truck or van, and people looking to get rid of old items. There are people who, after posting or responding to a few ads, have routes which they run daily picking up recycling material. You can also get into construction or household cleanup and disposal or you can take items you get and resell them if they are still usable; this is what the salvage business is.
Freelancing
Freelancing is the cheapest one man business to start. Most times you already have the materials and the knowledge to start a business, all you need is the initial work. There are many sites on the Internet which specialize in various types of freelancing work.
Online Sales
Beyond eBay and Etsy, there are may other methods to make money online as a business. Online sales is one of the lowest cost one man startups because if you do it right, you don't need physical inventory or lots of capital. The sale of information is the best way to start a business online. People are always looking for information, in books, on CDs, or by subscription to newsletters. If you have enough knowledge about an item or topic, you can turn this knowledge into an information business.
Image Source: Wikimedia Commons