Benefits of Green Business Startups: Learn More About the Advantages of Starting a Green Business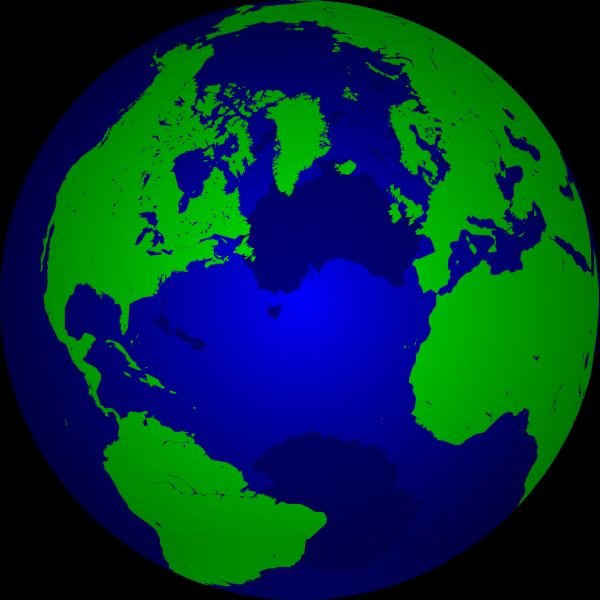 Green Business – Why Go Green?
Going green is a new concept and is here to stay forever. The trends within the green movement are gaining so much ground that they create ample opportunities for the development of new green products and green business. The increasing awareness of customers for environment friendly products further adds to the scope of green business startups. Starting a green business doesn't mean investing much. Start with a small green business and watch it grow on its own. Getting into the green business space automatically means you are successful in business - because the trend of using product/services from units employing green business practices is growing at a rapid pace.
You have a ready market for your green products. When you make your own contribution towards environment, your brand gets a "green" identity and customers automatically flow in. However, you need to keep yourself updated with the kind of products they are looking for. Keeping green products on the shelves gives you an edge over already established brands in any field you wish to start a green business.
This is exactly what Bill Snider of Ace Hardware planned. "Timing is everything", says Bill. Customers are now more conscious about green products and Snider considers it an excellent opportunity to cash in. "Compact fluorescent light (CFL) bulbs save money and energy compared to the regular light bulbs, but they cost more. Customers are educated on the environmental and cost benefits of CFLs and are coming into my store specifically to buy them." Asking the customers about products they need is also a good idea to win their confidence. It helps you learn about what is selling and new in the green business space. It further boosts your business when the customers get a feeling of being important to you, resulting in increasing and retaining your customer base.
The above paragraph clears it all. Green businesses mean a ready and growing market. You get an identity to compete with major players in whatever field you chose for your business. You also get a ready, high customer base that you can retain as long as you listen to their needs. Green business practices make your business more appealing to your customers while also reducing business costs. Natural Resources Defense Counsil (NRDC) is a non-profit organization that offers help with going green while clearing any doubts on the advantages of going green.
The next section offers some green business startup ideas that may prove to be an instant hit. Still, before investing, please do some research on whether the location is suitable, whom you intend to serve, investments, and of course, methods to keep the initial costs down. Some of these green business ideas do not require much, if any, capital investment.
Green Business Ideas - Low Budget Business Plans
Green Foods: You can actually grow your own food no matter where you live. The green business idea allows people to grow "garden-parks" or small seeded trays that can be placed anywhere in your apartment. You can grow anything you wish to sell in the local market.
If space is not a problem, employ a garden designer's services to create garden installations for rooftops or backyards. To save on costs, look for clients in the local area. For added advantages, try finding clients who also believe in going green. You may be lucky enough to get a permanent contract from such units, including restaurants and fast food joints.
Green Consulting: Green homes are becoming popular, thanks to the green movement started four years ago. People often need experts to help them achieve their goals of green living. Considering the demand, green consulting is one of the best low budget businesses. You need not even rent out space for any office. All you need is a presence that can be easily obtained using free methods for advertising your business. Other than the presence, you will need a phone number and/or email ID so that people can contact you. Word out mouth advertising also helps. Start from your own neighborhood.
Wondering where to get knowledge to help your clients? Simply use the Internet and study as much as you can in your spare time. If required, make notes or bookmark important pages. After handling a project or two, you should be able to sense success knocking at your door.
There are some green consulting businesses that take care of the entire gamut of event management. They oversee every aspect of any event from "A for Advertising" to "W of Waste Management" and beyond!
Green Vehicles: While people are trying to ride over a new vehicle of change - the green wave – you can consider manufacturing or repairing hybrid vehicles. You can also go for sales and management of electric vehicles. Once again, you need not invest a fortune – as it seems when it comes to automobiles. Most of the newer alternate fuel companies are looking for people who can promote their products. Check out electric scooters, small electric cars, and similar products. You can either buy and resell them or contact the manufacturers directly for a franchise. If you wish to open a green garage, you can hire trained people (students from the field will serve as the cheapest option) to turn vehicles into hybrids and for maintenance. The scope is endless – once you start thinking abou your green business for the pollution free and fuel saving market.
Green Buildings: As per the US Green Building Council, buildings in the US alone account for**:**
72% of electricity consumption,
39% of energy use,
30% of waste output, and
14% of portable water consumption.
Considering the above recurring costs (annual), people looking for tips on saving money wish to go green. While constructions are "Greener" when "Green" is incorporated in the initial buildings, you can always convert an existing building to a green building. Of course you need to have sufficient knowledge. The US Green Building Council offers the required training – both online and in person at nominal costs. They also help you get a LEED certification that further enhances your business. You need not wait until you complete the training. You can attend some of their webinars and get started, improving your green business as you move ahead!
Green Appliances: With the cost of electricity going up, people are looking for appliances that reduce electricity consumption. Electrical appliances carrying the EnergyStar logo mean substantial savings. You can start a store or even a manufacturing unit to build appliances that save on electricity. An example of electricity saving product is the CFL bulb. If you are able to eliminate the need for electricity, you sell much better in the green market. An example of such an appliance is a solar water heater. Whatever you choose: sales or manufacturing, it is better to benefit through a franchise to get an edge over possible competitors.
Important: Think twice before using certain techniques to advertise your green business. NEVER use any method that sends out signals that you yourself are not maintaining green business principles. For example, if it is necessary to get business cards printed, get them printed using all green techniques to make people believe that you really mean green!
References
Image Credits: Wikimedia Commons
Buy-environmental.co.za, https://www.buy-environmental.co.za/index.php/Issue-5/Add-Some-Green-to-Your-Inventory.html
Green Building Council, https://www.gsa.gov/graphics/pbs/GSA_SevenStrategies_090327screen.pdf
This post is part of the series: Top Business Startup Ideas
This series intends to offer you the best business startup ideas in different fields. For example, it gives the top business startup ideas in the fields of green computing, Internet based businesses, and more. It also provides information on the best places to start a business.