Entrepreneur Evan Williams - The Man Behind Blogger and Twitter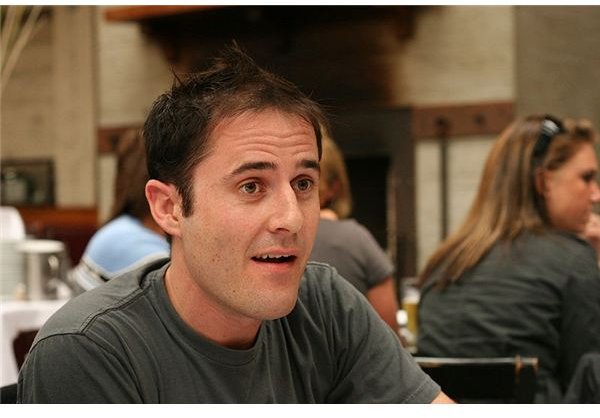 Overview
In 1999, Evan Williams co-founded Pyra Labs – a company focused on building a web-based project management tool. During that time, Williams discovered that the use of the weblog he had built helped in internal communications at Pyra Labs. The weblog became an instant hit with its users. That's when Williams decided to focus on his web based creation: Blogger. The user base of Blogger touched 1 million users in 2003. Later that year, Blogger.com was acquired by Google. Williams parted ways with Google in 2004 and founded a startup podcasting company by the name of Odeo.
Early Days
Evan Williams was more interested in being an entrepreneur than working for others. He had been updating his skill set on Internet
based technologies since 1993. He managed to open two companies but could not succeed with either of them. Later, he worked as a web development contractor for companies like O'Reilly, Intel and HP, before founding Pyra Labs in 1998 with his friend Meg Hourihan.
Image Credit: Wikimedia Commons/Mai Le
The Idea
Paul Baush, the first employee of Pyra Labs, joined Williams and Hourihan as a web developer. Paul turned his website into a blog, which caught the attention of Williams. While developing the project management application, Williams wanted to build a sub-tool which could store information on the Internet. This is when Williams registered a domain named "Blogger." Williams wanted to include the Blogger sub-tool free along with the web-based project management tool. Later, he focused his efforts on building Blogger as an individual product because of the interest shown by its users.
Strategies of Blogger.com
Blogger was among the early movers that introduced blogging to the web users. Blogger also became an instant hit due to its service being offered for free. The Blogger community was the real driving force behind Evan Williams' strong determination to continue the project at a time when Pyra Labs was suffering financially. Advertisements were introduced on Blogger-based blog sites and users were asked to pay $12 annually for removal of advertisements. A steady revenue stream was built over a period of time through donations by the Blogger community and the advertisement removal service.
Acquisition
Blogger's popularity piqued the interest of companies like Lycos and Google, which sought to acquire the product. After four months of talks between Google and Evan Williams, Google acquired Pyra Labs in order to take full ownership of Blogger. Williams was happy with the outcome and pleased to sell Blogger to Google because of the brand name Google had built by being the market leader among search engine service providers.
Moving on to Twitter
Most would think that being associated with one hugely successful venture was enough. But, Williams didn't stop with Blogger. Since October of 2008, Williams has held the position as CEO of Twitter, a social networking site which ranks as one of the top 50 Internet sites worldwide. Will Evan Williams stay on at Twitter, nurturing its continued growth, or move on soon to the next "big thing" on the Internet? As Williams has shown his ability to sense rising opportunities and grow them into mega successes, one thing's for certain – if he does decide to move on to a new venture, he probably won't have any trouble getting funding.