Entrepreneur Blake Ross: Co-Founder of the Mozilla Firefox Project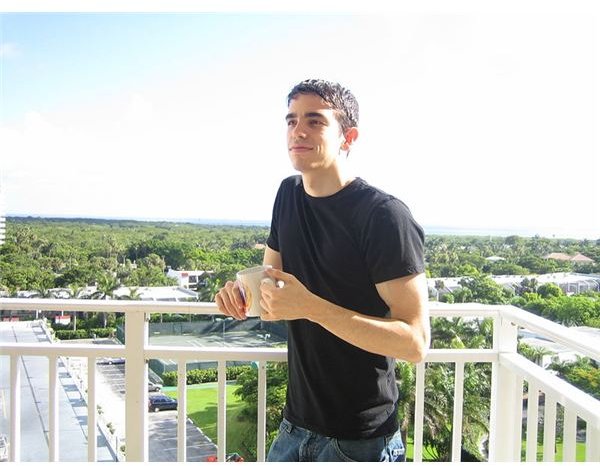 Overview
Blake Ross, when originally working with the Mozilla Foundation, co-developed the popular Internet browser Firefox. The initial version of Firefox was called Phoenix during its first testing stages in 2002. Two years later, Firefox 1.0 was released attracting more users than its previous version. By 2005, Ross had quit working at the Mozilla Foundation and launched his own start up.
Early Days
In 2000 when only 14 years old, Blake Ross received an offer to work as an intern with the Netscape team. His role was primarily to fix bugs on an open source product from Mozilla. Netscape used the product from Mozilla as a base to build the Netscape browser. Ross found himself
in the middle of a crisis in the Netscape team when AOL (Netscape's acquirer) demanded a better return on investment from Netscape.
Image Credit: Wikimedia Commons/John Griffiths
The Idea
The unfriendliness of Netscape's browser pushed Ross and his team to modify and introduce new features. Advertisements and unnecessary search buttons could be seen on the Netscape's browser. Ross also wanted to add a pop-up blocker, which was a newly coined idea by him. Unfortunately, Netscape wanted to continue displaying advertisements in the form of pop-ups. In 2001, the frustration of not being able to include his creative ideas in Netscape led Ross and his team to work on a new project that would eventually become Firefox.
Growth
Mozilla separated from Netscape during the time that Firefox was being developed. After its separation from Netscape, Mozilla focused on distributing Firefox directly to its target audience. Firefox was distributed as an open source product and was downloaded by millions of users. The downfall of Netscape and lack of innovation from Microsoft also helped in adding to the growth of Firefox.
Strategies
Firefox grew in popularity on the basis of "word of mouth" marketing. Ross's team decided to start a website called "spreadfirefox.com." The website grew in popularity and a large community was built, all of whom started using Firefox as their default browser. Over 250,000 users signed up on spreadfirefox.com. Press releases also got the news on Firefox out primarily through the bloggers who had tested Firefox. The buzz created by bloggers also attracted PC World to write an article on Firefox, and steadily Firefox started growing by leaps and bounds.