Entrepreneur Pierre Omidyar's Rise to Success Through eBay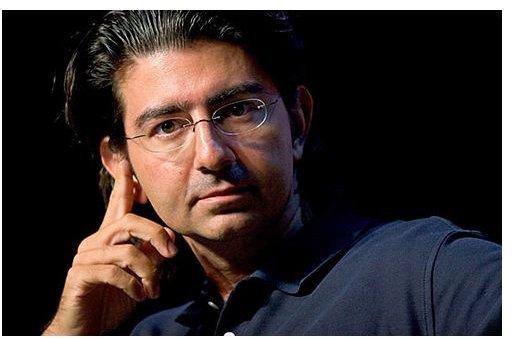 Overview
Pierre Omidyar is the founder and chairman of eBay, an online auction based company. Omidyar along with Meg Whitman the CEO of eBay manage eBay. The company went public in 1998 and since then the share price of eBay's stocks has risen by 25 times. The leadership of Omidyar ensured that its rival Amazon could enjoy only a small market share while eBay became the market leader in the internet auction business.
Early days
Pierre Omidyar a graduate in Computer Science was fond of using technology to deliver durables to the customers. He wanted
to record the feedback from his customers and provide better satisfaction by modifying his service delivery model. By 1995, Omidyar was familiarizing himself with the growing commercialization of the internet. Internet was the virtual world Omidyar was interested in exploring as it provided him the right opportunity to work on his consumer durables based ideas.
Image Credit: kidtechguru/flickr
The Idea
It all started when Omidyar decided to help his girlfriend find some cartoon character collectibles of a candy. He found it difficult to collect all the cartoon characters. He saw the need to buy goods on the internet and used the idea of posting consumer goods or collectibles on the internet and let the people bid on it. This simple idea was found appealing by the people who used eBay's services to buy and sell consumer durables. This also meant that eBay was monetizing through the online transaction of buying and selling the consumer durables.
Growth
eBay went public on September, 1998. eBay had then entered the phase where it started acquiring smaller companies to strengthen it's business operations. This was at the same time Omidyar hired Meg Whitman and appointed her as the CEO of eBay. Visitor frequency for eBay surpassed that of Amazon by 1999. Slowly eBay emerged as the market leader for internet based auction by capturing approximately 90 percent of the market share, according to the industry analysts.
Strategies
As the first mover, eBay gained significant advantage by creating a unique brand identity in the internet market place. The concept of buying and selling on the internet attracted users to use eBay's services. Users at eBay came back for more as they had the opportunity to sell or buy goods of lowest or highest value, at a better or moderate price. Having minimal or no posting restrictions meant that the product listings on eBay's site grew exponentially, appealing to large buyers with diverse buying needs.