Use Some of These Unique Ways to Advertise Your Small Business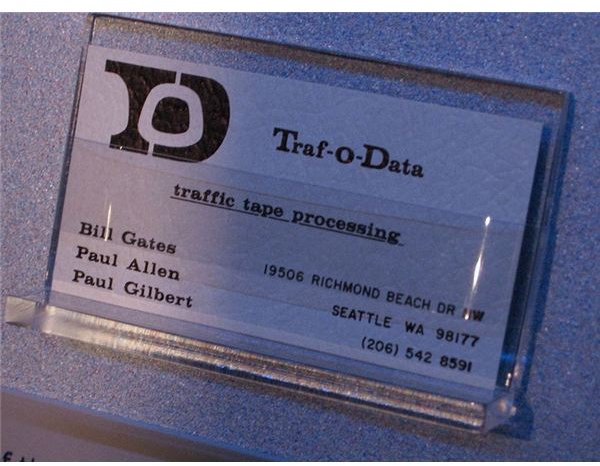 Social Media Advertising
Social media isn't going anywhere soon and the wise small business owner will take advantage of it to connect with his customers, both the old and new. Facebook and Twitter are free to use, but as Social Times wrote, "Free stuff needs to have value for the consumer." While social media methods are no longer unique ways to advertise, the methods used can mean the difference between success or failure.
It isn't enough to have just a fan page on Facebook or a Twitter account. The small business owner can use these methods to promote special pricing or events, but there also needs to be interaction with fans and followers. Build a small amount of time into your already-busy day to answer questions or just thank people for comments. This personal touch could be the difference between a "fan" and a "customer."
Unique Ways to Advertise Cheaply
**
Business Cards: Small business owners rarely leave home without their business cards, but the cards are worthless if no one sees them. Leave a few business cards on every community bulletin board you see. When dining out, include your card with a generous tip. If you utilize the library, use your card as a bookmark and leave it in the book when returning.
Do****or-hangers: Door–hangers are an inexpensive ways to advertise products and services which makes them great for small businesses. If utilized properly and for the right business, these door-hangers can generate a good response. Moreover, they work great if the geographical area is well defined. Door-hangers demand higher visibility and the likelihood is higher that the homeowner will see it. Moreover, door-hangers are a form of door-to-door advertising that does not require the small business employee to ring bells and sell their products.
Mailing Lists: Ask every customer or potential customer if they would mind receiving a post card or e-mail occasionally. Collect both snail mail and e-mail addresses and use those sparingly to spread the word about new products or special pricing.
Answering Machine, Voicemail and Telephone: Even home-based small businesses should have their business name and hours on their out-going message. During business hours, always answer the phone with your business name.
Magnetic Car Signs: A one-time investment can turn your car into a rolling billboard. Be sure to include contact information and a general description of what you provide.
Banners: Put a banner outside your house or small business office and attract prospects.
Public Computers: Visit Internet cafés and put your small business website on the homepage. Chances are those using the public computer may view and get information from the website.
Free Samples: For any small business that sells food, including farmer's market vendors, putting your money where your (customer's) mouth is can be the best advertisement. A small commercial salsa maker can ask to set up a sampling table inside one of their retail outlets.
Virtual Showroom: Many small businesses have websites but do not have a virtual showroom featuring all products and services the small business offers. As an added incentive, prospects would be able to purchase these products or service online and add to your bottom line.
Clothing: Create your own logo and set up a shop with an online print-on-demand services much like Café Press or Spread Shirt. Buy a t-shirt, jacket or hat to wear every time you go out to be walking billboard. A t-shirt design that stands out would ensure that effort is effective and memorable. Plus, you might pick up a few sales via that shop.
Local Festivals and Craft Fairs: Rent table space at a local event to talk about your products or service. An investment of $25 and a few hours of time can bring several customers. If your product fits in with the theme of the event, you may also be able to sell your items.
Making use of unique ways to advertise does take some time, but the small business owner who takes that effort should see increased sales. For more ideas about advertising, read "Free Advertising Ideas for a Small Business During an Economic Downturn."
Resources
Social Times, "9 Lists of Key Social Media Tips" (Glassman, Neil) Oct 2001 retrieved at https://www.socialtimes.com/2010/10/lists-social-media-advertising/
Image Credit: Wikimedia Commons/Marcin Wichery