Teenage Entrepreneurship and Success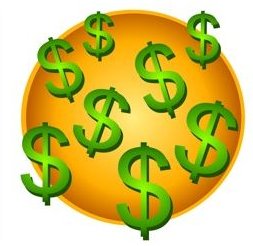 Teens Are Making Millions
Teenage millionaires have been around a long time. For example, Sir Richard Branson, a handsome billionaire who owns 360 companies, first became a success at the age of 16 during the 1960s. When he was just a teen he published a magazine called Student. Since that time he has consistently been a phenomenon and success. Today, teenage millionaires are becoming more common. These millionaires are finding success by using creativity and media technology.
Confidence is the first key to becoming a teenage millionaire. Cameron Johnson, a teenage millionaire that interviewed with
Entrepreneur Magazine started her first business when she was nine with a home computer and fifty dollars. One particular characteristic that Cameron says a potential teenage millionaire needs is to truly believe that they can succeed. If a teen wants to make a million dollars, confidence and optimism are critical.
In addition to confidence, being resilient is also vital. In the entrepreneurial world, teens face many challenges and rejections, however, those who don't allow obstacles to deter them often find success. Staying optimistic and being resilient comes in handy for potential teenage millionaires who have a brilliant idea or concept.
To be a teen millionaire, young people should also be passionate about their project. At age 17, Ashley Qualls was featured in Fast Company Magazine when she built a million dollar website called whateverlife.com. She became a teenage millionaire by developing something that she was passionate about and understanding her target market. Catherine and David Cook did something similar by creating a popular website called myyearbook. In 2008, the teens' site made over ten million dollars in advertising sales.
Teens don't have to rely on the Internet to become millionaires. Millionaire Jennifer Kushell got her start by selling hand-painted t-shirts. The millionaire explains that young people who want great financial success must be inventive, resourceful, and creative. There are times when opportunities present themselves and other moments when a teen must instead create their own opportunities. Teenagers who know how to create their own opportunities are well on their way to becoming a millionaire.
Today, some teenagers are earning more before they graduate from high school, than many adults have earned over their entire lifetime. By using their intelligence and creativity, teens have the opportunity to create successful empires that will give them financial security and freedom. For teen millionaires, working as an adult becomes an option rather than a need.