Sales Tips for Increasing Customer Base and Retention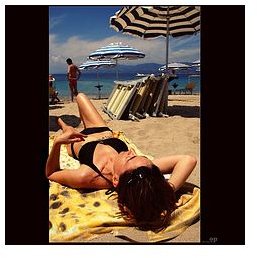 Be a Proactive Sales Person
We've all seen the television ads with beautiful women and hunky men pitching a product. The idea behind these commercials is to pull the consumer in and making them think, "I could be him or her if I run out and buy that product right now!" In truth, most of us are more realistic consumers. We want to be wowed, we want to buy something different, and we want to trust the person we're buying from.
Being a proactive sales person means a little more than asking your customers, "Can I help you?" As a car dealer, I truly can say I have one sale guy that could sell ice to Eskimos. Once the sale is made, not only are my customers laughing, they love my sales guy, they love their new car, they already have their first service appointment scheduled, and those fancy wheels they want will be in the next day. So tip one is sell yourself.
Sell yourself to keep customers coming back and remind them to refer friends and family. If the customer isn't impressed with you, they won't buy from you. Think about one experience where you attempted to buy a product and the sales person didn't seem interested in helping you. Did you buy that product or move on?
Use these tips to sell yourself:
Body Language - Stand tall, walk with confidence and smile. Make eye contact often with your customers.
Ask Questions - People love to talk about themselves. Find ways to start conversations about their kids, dogs, where they live or what they did on their last vacation.
Listen & Be Interested - Once you have the customer talking, really listen to what they're saying. People like to feel that others are interested in their lives. During your sales pitch, repeat something they revealed to you. Learn how to read people and know your audience.
Speech - Speak using good language skills. Try not to use slang and don't use words a customer may not understand. If a customer tells you they know nothing about how a car runs, don't say, "This model has a great powertrain!" Explain what the engine does and what makes it work using words they can relate to. Don't talk down to your customers and if your customer is knowledgeable about the product, inquire as to how they gained that knowledge. Make them feel important.
Be Truthful - Don't lie to your customers. When selling a used vehicle, my sales guy will tell the customer if it has a dent in the bumper and show it to the customer. Next, he tells them he'll have it fixed before they drive it out the door.
Honor - If you promise your customer anything, make sure you follow through. Fix the dent in that bumper so to speak, don't just say you will.
Once you've learned the secrets of selling yourself, find out the best ways to sell the product.
Sell the Product
Beyond that sales pitch, if you want to maintain customer retention, you should know everything about the product you are selling. For example, my auto dealership sells new Ford products. If we take a trade-in that is a Toyota and then resell it, my sales guy makes sure he knows everything about that Toyota. He does his research by asking questions of the old owner, calling Toyota sales people, and searching for product information on the Internet.
Use these tips to help sell the product:
Practice - Use a family member or friend and practice selling your product. Address everything about the product and leave no questions unanswered. Family members and friends are good sources to point out items you may have missed.
Scripts - Take time to write some sales scripts about your products. Keep them short so they can be easily remembered. Use these scripts to entice the customer's interest.
Be Inventive - If you sell kitchen accessories, tell customers with every purchase comes a gift of their choice. Wrap some products in gift paper and allow them to choose one once you've made the sale. People are interested in getting something for free, especially if it's a mystery and they get to pick.
Be Different - Chances are there is a company that sells what you sell. In combination with selling yourself, do something different than your competitor. Give free lottery tickets. Have customer appreciation days and offer snacks and refreshments. Have an area dedicated for young children to play while parents shop. Hire a valet so customers don't have to park their cars.
Move Inventory - Customers will keep coming back to your business if they "think" you have lots of new inventory. Change your inventory displays around at least once twice a month. This gives the feel that you are always getting in new items to sell.
Follow Up - Make follow-up calls to your customers or send postcards or emails thanking them for choosing your business. Offer them a discount on their next purchase.
Selling yourself and using these sales tips to increase your customer base and improve retention is key if you want your business to succeed. Keep in mind that becoming an entrepreneur was your dream and now that you have it, find ways to make yourself unique, attractive and utilize great customer service skills.
Photo Credit: Sapore di sale by Osvaldo Zoom