Changemakers at Ashoka: Helping to Create a Future of Social Entrepreneurs

Changemakers at Ashoka
Ashoka was a third century Indian emperor who was known for being a peaceful leader. It is a fitting title for the work being done by the social entrepreneur group who give honor to the Indian ruler by naming their peace-minded mission after him. Ashoka is all about creating social entrepreneurs.
One of the most successful projects of Ashoka's has been their Changemakers initiative, which started in 1994. The Changemakers goal is to turn tomorrow's leaders into social entreprenuers: individuals who see the value in combining local and global stewardship with business savvy techniques to tackle social issues and bring about positive change. They come from all different kinds of backgrounds and use their intelligence and energy to bring new ways to solve social problems. Changemakers fosters the leadership skills, the creativity and the spirit of philanthropy in those who are involved with the program, and they are there to help direct bright minds into making their dreams a tangible reality.
Part of the Changemakers philosophy is that anyone can be a Changemaker; in fact, the more people who get involved the better. And since the inception of Ashoka back in 1980, their vision of creating an army of social entrepreneurs and world leaders has had a ripple effect that just keeps on spreading to unforeseen limits. Rather, the better analogy may be that the impact of Ashoka has been and is spreading like a wildfire. Is that the power of positive and action-oriented thinking? Ashoka founder Bill Drayton would certainly believe so.
Ashoka's Founder Bill Drayton
Bill Drayton has an impressive resume. After he graduated from Harvard, he studied at Oxford and Yale Law. Once he finished his education he worked for a consulting firm called McKinsey and then he worked for the Environmental Protection Agency. It was in 1980 when Drayton decided to start Ashoka and seemed nestled into his calling of becoming a social entrepreneur himself. Since then he's been helping to nuture like-minded individuals with a passion for social change.
Getting Involved
Changemakers is made up of everyone from homemaking moms to Ivy League graduates. It is easy for anyone to get involved, whether your interests are to create fair labor conditions or for there to be safe drinking water for everyone. They support social entrepreneurs in a variety of ways: through communication, mentoring, groups and group forums, and fun competitions. The competitions have provided the source for many Changemakers to launch their ideas with the reward money the winners have been granted.
Winners like Krista Cameron, who is featured on the Changemakers website, have done amazing things after entering a Changemakers competition. Cameron used the $1000 grant money she won to start Heart Source Dance, a free dance program for underprivileged children in her local Vancouver area. Changemakers provided her with a mentor and a network of fellow social entrepreneurs who can exchange ideas and share in supporting each other.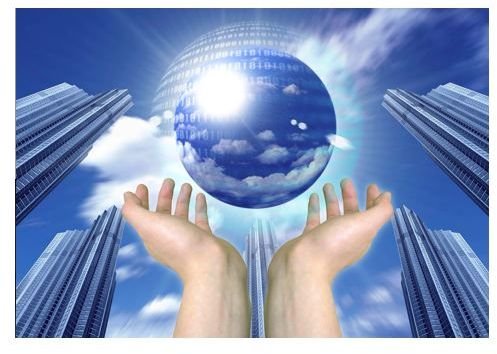 The Message Spreads
Another major facet of Ashoka's is the way the social entrepreneurs they work with have branched out to create networks of people who support their goals and aspirations and want to get involved. For example, Krista Cameron has taken her philanthropic nature to another level by starting a Changemakers group called Global Stewardship with her college professor and student peers. The goal of Global Stewasrdship is to find solutions to the global problems detailed in the Millennium Development goals while pursuing careers in international development.
Economists have long held how essential entrepreneurs are for a country to create wealth and remain productive. It is also understood how essential it is to have entrepreneurs who seek to become social advocates and the use and develop that desire. Changemakers is there to help ensure that people who are inspired have the right resources and outlets to help grow their ideas and make connections with others. They are bringing us the heroes of tomorrow.