Business Seller Financing Risks: What Are the Pros to Seller Financing?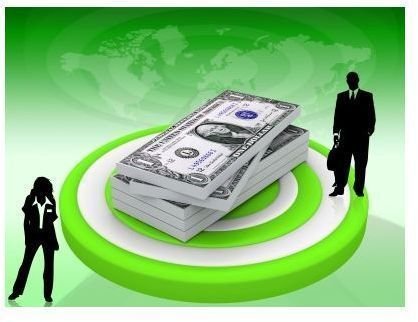 What Is Seller Financing?
In short, seller financing is exactly how it sounds. An existing business owner that wants to sell their business and can't find a buyer willing to pay the set price is one reason business owners choose seller financing. Most buyers who ask for seller financing are usually unable to qualify for capital funding loans making it difficult, if not impossible for them to become an entrepreneur.
Some business owners may not be able to sell their business, especially if they are a franchised business, without the permission of the franchisor. Most franchisors also have written guidelines on the types of buyers they will accept. These guidelines often include qualifying the buyer including a background history that includes credit worthiness and even researching a potential buyer's criminal background, if any.
There are seller financing risks to be aware of before you choose this road and here, we'll tell you how to protect yourself and your business if you do choose to finance a potential buyer.
Why Seller Financing?
During times of economic uncertainty, the number of businesses sold reduces and as such, decisions become difficult. This is because:
Many buyers feel prices will go down as the depth of recession increases. Thus, they wait for the best deal.
Many buyers fear the economy will completely fall apart and their new business would suffer.
Many buyers prefer to make safer investments like a systematic investment plan (SIP), guarantee investment contracts (GIC), or saving accounts.
Many buyers are under pressure due to the media hype of the recession.
Thus, the interest to buy is large but due to shortage of funds and financing, many deals are long forgotten about. A new and well-researched tool called seller financing has originated which brings buyers and sellers together, making it beneficial for both the parties involved. There are seller financing risks to consider, however.
In a seller financing deal, the seller agrees to finance a part of the sales price over specific period at a specific interest rate. The buyer pays a down payment and continues to make payments as per the agreement. For security purposes, the seller takes a lien against the business until the balance is paid, or retains shareholder status until paid in full.
Seller financing is a key factor that attracts many new buyers and has always been a strong selling point. Nowadays, when lending institutions have strict and long credit policies, such deals have risen to overcome financing barriers.
Benefits of selling existing businesses through seller financing include:
Sellers can increase their pool of buyers as purchasing interest may be high, but credit-challenged individuals are unable to fund the investment.
Many buyers are interested in paying a higher price for the existing business if they get an advantage of seller financing in the deal.
Additionally, sellers can enjoy interest incomes from buyers and tax savings from the government.
Lastly, buyers can enjoy the convenience as they can skip the waiting time to get a loan and save on loan application fees.
Image Credit (FreeDigitalPhotos)
Seller Financing Risks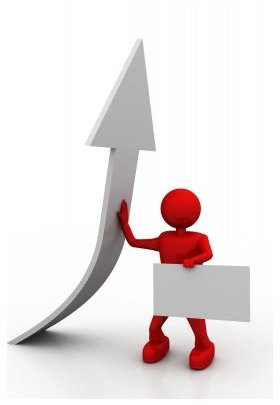 In most cases, seller financing may prove to be prudent and profitable. However, this is not the case for all businesses as many seller-financed business offerings come with many risks. Here, we discuss the risks to seller financing.
It is very important for sellers to be conscious and attentive to the risks involved. Before taking on such a decision, sellers should evaluate the seller financing as a business investment. This investment involves the seller to stay with the business (shareholder/lienholder) until the buyer is able to pay the principal with interest. If the buyer is not able to do so, the seller may miss the interest and costs that are associated with collecting the debt balance. Thus, sellers should be sure and confident that the buyer will be able to stick to his promise and goal of paying the entire debt before initiating the deal.
Once decided, sellers should not give up the buyer's down payment on the business, as this reduces the risk of allocating a larger portion of ownership to the buyer(s). The seller should plan to finance not more than one-third to two-thirds of the total business sale price. In other circumstances, where the seller holds a significant personal interest in the deal, financing more is acceptable and viable. Thus, the higher the down payment amount, the lower would be the risk involved.
Many sellers view seller financing as the last attempt to sell their business. However, these deals actually offer many benefits that other cash sales do not. Sellers have an advantage of selling their businesses for twenty per cent over the cash sale value. Moreover, sellers can enjoy interest payments and tax benefits. Most seller financing deals bring in an average of 8-10% over a five-year period.
It is advisable to get some third party help to avoid all complications during the transaction. Many structures and policies have a legal and financial view attached to them. Moreover, it is a great idea to get a business appraisal from an unbiased party. This will help both the buyer and the seller know the true value of the business. Thus, getting help from financial and legal professionals and consultants will help reduce seller financing risks–don't write a seller finance contract on your own–get a professional to do it.
It is important for the seller to be sure and confident that he is taking the right step. It is also important to do some homework and, to some extent, rely on gut feeling. Going against it could lead to regret. Truly, acting as a bank could help the seller by selling the business quickly, but it is mandatory for all sellers to assess their situation before taking on the decision of seller financing.
Gaebler, a resource for small entrepreneurs offers a great guide on seller financing along with associated risks to consider.
Image Credit (FreeDigitalPhotos)
Additional Resources
For more information on different options for business financing, see these other Bright Hub articles.