Must Have Tips on How to Start a Restaurant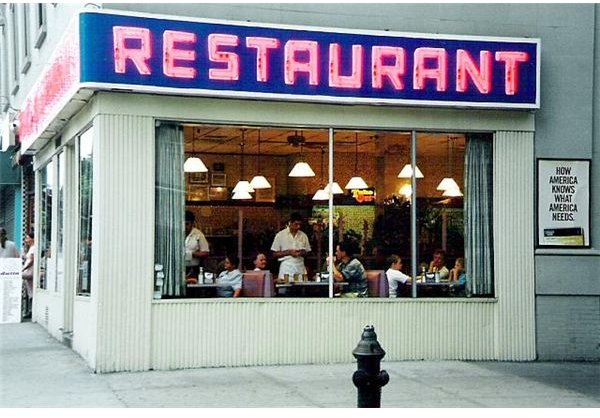 If food and catering to people is your game, you may be thinking about how to start a restaurant business that will be successful and profitable. You will need money to invest and of course, a proper business plan along with ways to find your niche to keep guests coming back again and again.
Starting Your Own Restaurant
One of the first things to do is a little research on the restaurant business. Do you have any friends or acquaintances who are in the restaurant business and are successful? If so, ask them to be your mentor. Put together a business plan before you invest any money. The plan has to include where you intend to start your restaurant, the likely clientèle in that area, and the type of food that is in demand and will sell.
A business plan will be necessary for you to obtain commercial business loans or entice investors.
Location
Looking for a place to open your restaurant may be governed by the amount of money you are prepared to spend. And the location will ultimately decide the type of restaurant and likely customers. So get this problem out of the way right in the beginning. The place you decide on, whether by outright purchase or leasing will depend on your budget. The building you choose should not have any zoning or other restrictions which doesn't allow for a restaurant business. The space should be such, that it can be easily divided into two parts, the kitchen and the main restaurant area. You may have to put in necessary firefighting and electrical systems or other items deemed necessary as per local guidelines.
Permits and Regulations
Once you have decided on the premises for your restaurant there are two things you need to do simultaneously. One is to put in place all the necessary permissions for the restaurant from the local authorities. The next is to firm up your business plan and decide on the type of food you are going to serve, the customers you want and the manning of your restaurant.
Permissions may involve local councils, and all the agencies connected with it which may include food inspectors, sanitation and the fire department. Each of them may have their own requirements and regulations you will need to follow. Pay adequate attention to this so you comply with all the requirements and also prepare for periodic inspections these authorities will make on your premises.
Find Your Niche
Deciding on the cuisine when starting a restaurant requires you look at other restaurants already in the area. Find yourself a niche that is not being served at present in that community. Avoid being too exotic or specialized to start with as this will severely limit your clientèle. Once you have decided on this niche, move to the next step of ordering and installing the right kitchen equipment to suit your cuisine. While you are doing this you can also look at the aspect of manning your restaurant and finding the right cooks and assistants. Serving staff can wait until you have fully set up the restaurant as this category is easily available, especially from the younger generation looking for part time jobs.
Pay a lot of attention to hygiene and maintaining a bright welcoming atmosphere. Then move on to advertising in the local newspapers, TV stations or by simple handbills distributed in your area. Learning how to start a restaurant business, opening the restaurant and running the business all takes hard work, however, your love of food and people will make it a success if you plan, invest, find your niche and advertise.
References:
Entrepreneur.com - https://www.entrepreneur.com/startingabusiness/businessideas/startupkits/article73384.html
Inc Magazine - https://www.inc.com/magazine/20090701/how-to-start-a-restaurant.html
Personal experience of the author in managing start-up food businesses
Image Credit: Wikimedia Commons