How to Sell Your Franchise - Checklist for Making a Franchise Sale Go as Smooth as Possible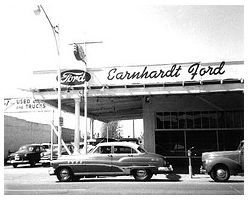 Franchise Versus Standard Business
If you own an independent coffee shop that is not a franchised coffee shop like Starbucks, the buy/sell process is pretty simple. You find a buyer and come to an agreement and usually an attorney will draw up the papers for the sale. The buyer obtains funding and pays for your coffee shop and at closing, the new buyer steps in. Depending on what type of sale you utilize, it's pretty much straight forward.
If you own a franchise, say a Ford dealership, selling it, is quite different. Franchise owners don't actually "sell" a franchise. Franchises change interests to new owners. The new owners not only have to come to an agreed upon sales number with you, they also have to prove to the franchisor that they have adequate capital and experience to run the franchise.
How to Sell Your Franchise
There are some steps to following if you consider selling your franchise:
Franchise Agreement - Read your franchise agreement. All are different and vary with regard to selling or transferring a franchise. If you don't understand it, seek the advice of a business attorney.
Franchisor - Even at the very initial stages, keep your franchisor informed that you intend to sell. Often, the franchisor may already have a list of interested buyers for your business so inquire.
Pre-Sale - There are a few things you will need to gather before you put your business up for sale. What is the market value of your business? If you don't know you can seek the advice of an appraiser. What price do you feel is fair? Do you have at least three years of financials ready for a prospective buyer to review? Once you have a market value and set a price, it's a good idea to put together a sales package that includes price, value, financials, and a confidentiality agreement. It's important to draw up a confidentiality agreement and have prospective buyers sign one. That way, if they are not interested, per the agreement, they must keep your business financials confidential. Download a sample confidentiality agreement in our Media Gallery.
Employees - It's always a good idea to let your employees know that you intend to sell the business. Assure them that you will do everything you can to retain their jobs with the new owners. Don't guarantee that, however.
Market - Find out what other franchises similar to yours have sold for in or close to your area.
Promote and Advertise - There are a few ways you can promote and advertise your for-sale business. You can hire a broker who specializes in selling franchises. You can place a classified ad in a trade magazine that is specific to the type of franchise you own. You can contact business owners in your area to see if they are interested in your franchise. Finally, check with your Chamber of Commerce or Economic Development Center to see if they accept business for-sale listings.
Financing - In today's economy, it's often hard for new franchise owners to obtain financing. Consider offering seller financing as part the deal. Retain stock in the company until you are paid in full.
Attorney - Once you have a buyer, have an attorney draw up the buy/sell agreement. There are many ways to buy or transfer a franchise including stock purchases or asset purchases. It's best to seek the advice of an attorney to help you decide the best way to sell your franchise. Make sure you have a clause in your buy/sell that states if the new owner can't be approved by the franchisor, the business will default back to you.
Training - Once you close on your franchise, offer to stay on a week and help train the new owner. You can ask for a fee to do this. Franchisors have rules and guidelines and if you can help the new buyer understand the franchise rules, the buy/sell will go smoother.
If you considering selling your franchise, make sure you follow these how to steps and seek the advice of both an attorney and your accountant to help you decide the best way to sell your business. Keep in mind that your franchise agreement may have restrictions on who can buy your business, so. read your franchise agreement first. Often, franchisors will only allow you to sell to buyers who have experience in the field of your business, have a strong working capital base, and good character