Due Diligence - Why It's Important When Buying a Business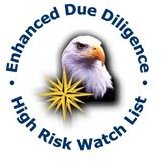 What is Due Dilgence?
Think of due diligence as a chance to find out everything you can before you buy an existing business; and that means everything. From financial information to what types of employees you may inherit, it's up to you to discover all the ins and outs on your own. Business sellers won't offer information unless you ask so keep that in mind.
There are various types of due diligence when buying an existing business: legal due diligence, financial due diligence, and commercial due diligence. As you begin your trek into buying that business begin first with a confidentiality agreement.
A confidentiality agreement is usually requested from the seller by the buyer. The agreement is a way for you gain knowledge of every aspect of the business before you make an offer to the seller. If, after the due diligence process, you decide not to buy the business, the seller is assured you will keep all information confidential. Start by asking the seller for their confidentiality agreement. If they can't provide one, you can find a template in our Media Gallery. You should also create a due diligence checklist or use the due diligence template provided in our Media Gallery.
Request the Right Information
List the items you want to review in the confidentiality agreement and be clear and specific. Include things like:
Financials - Ask for at least three years of business financials as well as a current financial statement.
Employees - A list of all employees, their job titles, duties, and current wage.
Vendors - What vendors does the business use? Do they have a good relationship? Get a list of all vendors.
Inventory - If you're buying existing inventory, get a list of its value. It's also a good idea to agree to a physical audit before close of sale.
Equipment - What equipment comes with the business? How old is the equipment and is everything in good working order? Are there any warranties? Is the equipment leased or owned? Is there any money still owed on the equipment?
Furniture and Fixtures - Include all computer and office equipment and get a list of things like signage, furniture, and any fixtures that come with the business. Again, ask about warranties and whether items are leased or owned.
Debts - Are you inheriting debt? If so, make sure you understand the amount. Examples of this might be outstanding accounts payables, equipment leases, or anything that comes with the business that is not fully owned by the seller.
Due Diligence Review Period
Make sure you and the seller agree to a due diligence review period. Once you've agreed to a time frame, you should enlist the help of professionals for the following issues:
Legal Due Diligence - Have an attorney research the business and make sure the seller has clear title to sell it. If the business is a franchise, this is especially important.
Financial Due Diligence - If you're not an accounting whiz, ask an accountant to review the companies financials. Accountants are also a great avenue to review financials and identify black holes or hidden financial issues.
Commercial Due Diligence - You can do this on your own or have a marketing or public relations firm complete this part of due diligence. You should discover how the business is perceived in the marketplace and what your direction competition will be. Does the business have commercial value?
If the due diligence process goes well, don't try and write a buy/sell agreement on your own. Enlist an attorney who can structure the buy/sell or have your attorney review the seller's buy/sell agreement. This is the only way you can protect yourself if something goes wrong during the closing process. Your attorney can also tell you the best corporate entity to use when the business transfers to you. Use an attorney to help you incorporate or do it on your own, but seek advice on the best entity.
Once you've closed on the business keep these things in mind:
Capital - You probably received a business loan or money from investors to fund the business and have some left over for capital (cash). Don't overspend initially. Seek ways to revamp your business and use smart money sense. Your cash is part of your protection for unforeseen items you may need to purchase so use it wisely.
Employees - Review the employees you've inherited. Don't be afraid to hire new ones if existing employees can't get the job done.
Inventory and Equipment - While you'll probably need to invest in some inventory, be frugal and order items that will help turn your business around. If the equipment is in working order, don't try and replace everything. Even computer equipment can be upgraded instead of purchasing new to save dollars.
The due diligence process is important when buying a business so don't skip it. Don't rely on verbal statements from the seller. Obtain all the information you can and if the seller is not willing to produce the items you list in the confidentiality agreement, find another business to purchase. This usually means the seller is hiding financial issues. Above all, seek the help of professionals. Buying a business is a big investment so don't try and go it alone.