Have a Valid Reason Before You Decide to Terminate an Employee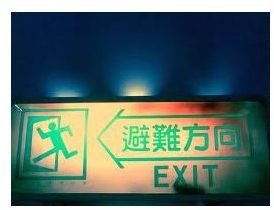 Documentation
Employers can fire an employee for just about any reason. A major consideration is to ensure proper documentation establishing the reason and handling the actual termination process well. Improperly handled employee terminations could result in the disgruntled employee filing a lawsuit against the company.
If termination is for performance related issues, the employer needs to establish a paper trail proving the employee's poor performance. Important documents in this regard include performance evaluation reports, disciplinary action forms, attendance sheets, and official warnings.
If termination is owing to the company unable to sustain the position, the change that caused such an eventuality will also need documentation.
One important consideration is for the documentation to remain consistent across all employees.
Anti-Discrimination Laws
One important element before firing an employee is consideration of federal law that forbids discrimination based on race, color, religion, national origin, sex, pregnancy, age, disability, or citizenship. The valid reasons for firing an employee does not cover firings on such basis.
State and local laws may also provide additional protection against discrimination of employees. For instance, federal law does not provide for protection against discrimination based on sexual orientation but many states have provision for this.
The major employment laws that determine the extent of protected status for some employees include:
Americans with Disabilities Act (ADA) that protects employees from discrimination due to disability
Age Discrimination in Employment Act (ADEA) that protects employees from discrimination due to age
Title VII of the Civil Rights Act of 1964 that protects employees from discrimination due to several different characteristics
Civil Rights Act of 1866, Section 1981 that protects employees from discrimination due to race
Employee Retirement Income Security Act (ERISA) that protects employees from discrimination in retirement plans
Fair Labor Standards Act (FLSA) is a federal law that pertains to work wage and hour issues
Family and Medical Leave Act (FMLA) that protects terminations for taking entitled family and medical leave
National Labor Relations Act (NLRA) federal law on labor relations
Occupational Safety and Health Act (OSHA) federal law on workplace health and safety
Older Workers Benefit Protection Act (OWPBA) that protects older employees from discrimination in benefits
Pregnancy Discrimination Act (PDA) that protects employees from discrimination based on pregnancy, childbirth or other similar conditions
Sarbanes-Oxley Act protects whistle blowers.
Uniformed Services Employment and Reemployment Rights Act (USERRA) protects members of the armed forces from discrimination
Worker Adjustment and Retraining Notification Act (WARN Act) law governing layoff notification. This act requires employers to provide a 60-day notice before layoff, unless the employer can prove genuine reasons for not providing the notice.
These laws can place restrictions on employers firing an employee in certain situations. The courts for instance, considers terminations to deny employees achieving any milestone that would make them eligible for any benefit as unfair firing of the employee.
Checklist Before Firing an Employee
Firing an employee is always a big decision and not to be taken lightly. Make sure that the firing decision has the approval of the top management and the decision is consistent with established company policy.
One important consideration is severance pay. Although the law does not require employers to pay any severance pay apart from what the employer owes the employee in pending wages, the terminated employee has a right to severance pay if company policy otherwise provides for the same.
Employers are also obliged to inform terminated employees about COBRA, the program that provides extended health insurance benefits at group rates, and extends the same to the employee upon their request.
What to say when firing an employee is also of primary importance. The employer explaining why the firing is inevitable and offering some employee counseling assistance may help soothe some of the bad blood and possibly avoid lawsuits.
Finally, there is always a possibility that the employee may react negatively regardless of whether the company has valid reasons for firing an employee or not. It would prudent to change access codes, security codes and entry requirements immediately upon the termination of the employee.
References