How to Write a One Page Business Plan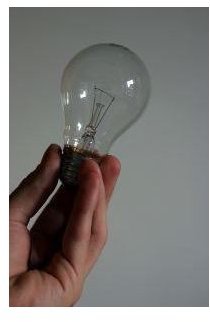 Essential Components of a Business Plan
Before constructing a business plan, it is essential to be familiar with the components necessary for your plan. Most business plans consist of some instantiation of the following parts:
Executive Summary - The executive summary is a brief statement of the entire business plan. It is supposed to describe the purpose of your business.

Business Description - This goes into more detail than the executive summary. It will describe the concept for the business, any financial components of the business, and anything else related to the details of how the business will run.

Market Strategies - What is your target customer/client base? How do you plan to market and advertise your business? How will you bring in customers and clients?

Competative Analysis - What is the competition doing?

Development - How will your business grow?

Operations and Management - Will you need to hire people? How will management work? What will daily operations be like?

Technology and Supplies - What technological gadgets will your business require? What supplies will you need to start?
A One-Page business plan, naturally cannot go into the same detail as a standard business plan. Here is a list of the components included in the one-page business plan:
Vision
Mission
Objectives
Strategies
Plans
The beauty of the one-page plan is that it is succinct. It is perfect to use when you run your own business from home, or if you already have a plan in place and you want to update your business goals. The one page business plan is not good if you want to gain funding for your business. In this case, you will probably want to use the one page business plan only as an outline, and then create a standard business plan later. The remainder of this article will be dedicated to explaining each of the five sections.
Vision
In the vision section of your business plan, summarize the goal you hope your business will achieve within a specific time frame. On the sample plan that has been uploaded to the media gallery, you will see that the time period for achieving the goal is one year. View the vision section as you would the "Executive Summary" section of a traditional business plan.
Mission
This is where you write, in one sentence, what the overall mission of your business is.
Objectives
In this section, you will list the goals you have in mind for your business. Examples would be, "Increase profits to 40,000 a year" or "Increase customer base by 20 percent" or even "Open 10 stores by 2012." The best objectives will be "SMART":
Specific
Measurable
Attainable
Realistic
Timely
SMART objectives are more likely to be met. Keep the list short - aim to have 5-7 good objectives for your plan.
Strategies
If objectives are the goals, then strategies are the means for achieving the goals. For example, if you have an objective of increasing your client base, then you will want to have a strategy for advertising or marketing. You should have between 5-9 strategies for how you plan on achieving your vision and objectives.
Plans
Finally, the plans section is the specific actions that you will complete in order to follow your strategies and meet your objectives, bringing your vision into realization. For your advertising strategy, you might have a plan to hire a copywriter to write an advertorial for your business that will run in major newspapers. Plans will have deadlines and will be even more specific than your strategies or objectives.