Buying an Existing Business Means Understanding the Product, Service, and Your Customers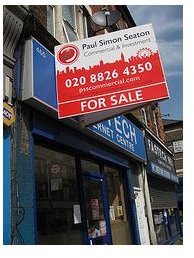 The Right Ingredients
A large part of becoming an entrepreneur is choosing the right business. Many businesses often fail due to lack of knowledge about the product or service being offered. Understanding the needs of your customers is also important. Before you buy a business, you'll need to make some decisions before jumping on the Great American Dream wagon. In essence, you shouldn't buy an existing business you know little about or have no interest in running.
Knowledge - What kind of product or service are you knowledgeable about? What interests you?
Skills - When deciding on a business, think about your skills. Do you like people? Are you more of a creator? For example, if you like people, a customer-service oriented business might be your game. If you love repairing watches and working with jewelry, go with that dream. Your skills and interests should help you decide what kind of business you want to buy. The old saying you have to "love what you do," really means something when buying a business.
Lifestyle - Business owners spend a lot longer at their jobs than forty hours a week. How much time does your lifestyle allow if you want to become an entrepreneur? If you have home and family commitments, you probably shouldn't start a business that involves a lot of traveling. Think about your lifestyle and what kinds of businesses would be a good fit.
Choosing the Right Business
Before you say, "I'm not sure what interests me or know what skills I have," or "what can my lifestyle endure," make a list of what types of businesses seem feasible to you. Here are some tips on making that list:
Type of Business - Decide if you want to be an independent business owner or a franchise owner.
Money - Do you have cash or a financing source to go it alone or will you need a partner or investor. if your family wants to join in, consider if a family business would be right for you. How much can you afford to put into a business?
What's Available? - Do you know what types of businesses are for sale in your area? Do some research on who is looking to sell. Seek the help of a commercial realtor. Only write down businesses that interest you.
Now you'll need to do some market research. If you want to buy a restaurant, where is the restaurant? Does it have a good customer base? Who would be your competition? If there are three Italian restaurants in a strip mall, you probably would have too much competition. Even if you do decide to buy that Italian restaurant, you might consider changing the type of eatery you open.
If you want to put that CPA degree to help you open your own business, what would make you stand apart from other CPA firms? If selling is your game, why would customers buy your product? If offering a service like cleaning or landscaping is for you, how can you build your customer base?
All of these are important questions you'll need to ask yourself before you choose a business. Once you've narrowed down what will work for you, write some business plan scenarios.
Business Plan Scenarios
A good investment to help you write a business plan is to invest in business planning software. Business Plan Pro by Palo Alto software offers over 500 business templates to guide you at a price of only $99.95. Now that you've narrowed down a few types of businesses that you feel will work for you, use the business plan software to enter information to get an idea of what business concerns you'll face. Here are examples of the types of information you'll need on hand:
Cash - How much cash will you need?
Investors - Do you need investors? If so, how much money do you need?
Inventory - Will you need to revamp the existing inventory? How much will that cost?
Legal - Include licenses, fees, attorney and accountant retainers and costs.
Training - Do you need the seller to assist you prior to opening? If so, he or she might want compensation.
Operating Expenses - Include payroll, payroll taxes, uitlities, banking fees, and all general operating costs.
With Business Plan Pro, you select a business and it provides a template with fill-in fields and then calculates your scenario. The software will also help you to determine how well you understand the product, service, and your customers. It can help you further narrow down the type of business you should choose. Once you've made your decision, you can utilize the software to create cash flow needs, sales and income projections and design a business plan that is accepted by major finance companies as well as the Small Business Association.
When buying an existing business you need to understand fully how to best sell your product, service, and understand your customers needs and wants. Taking the time to select the right ingredients, choose a business, and play with business plans scenarios can make your decision a lot easier.