Successful Young Entrepreneurs - Kids with Great Ideas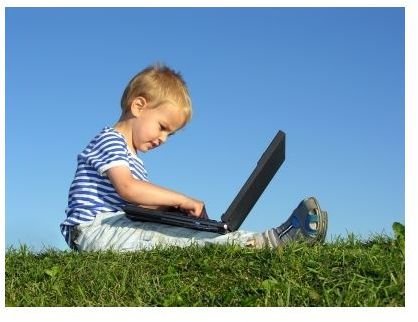 Young Entrepreneurs
Kids are cashing in (with their parents' support) are becoming successful kids in business. Some team up with a friend or circle of friends, while other young entrepreneurs decide to go solo. No matter their age, they can all teach us something about business.
Jessica Cervantes
The first young entrepreneur that we'll take a look at is Jessica Cervantes, who is 17 years old. Jessica grew up around adults who talked about starting a business but never got anywhere with an idea. When Jessica was given the opportunity to join the Network for Teaching Entrepreneurship (NFTE), she knew good would come of it, but she knew it wasn't going to be easy. She was very excited about becoming a member of NFTE. That was in 2007.
In 2008, Jessica was awarded the $10,000 grand prize of the National Youth Entrepreneurship Challenge from NFTE. She decided she wanted to create something fun for kids without the mess and came up with Popsy Cakes, small cakes with patented, amusing shapes and icing that are offered on an edible cookie stick. NFTE gave Jessica the confidence she needed to become a young and successful entrepreneur. She is one of the many successful kids in business. Jessica has decided to attend the University of Miami. "Before NFTE, I would never have thought that could be possible but now, it feels like the next step to my becoming a successful businesswoman and entrepreneur in my own right", explains Jessica.
Alexandra "Alex" Scott
Next is the ever-inspirational Alexandra "Alex" Scott. Alex was unfortunately diagnosed with Neuroblastoma, which is a type of childhood cancer. The doctors informed her parents that even if she beat the cancer she would never walk. But this young entrepreneur was determined. She was crawling and walking with braces on her second birthday.
It seemed she was getting better, but soon the tumors returned. In the year 2000, Alex was recovering in the hospital and held a forthright conversation with her mother. She explained that she wanted to hold a lemonade stand to help doctors find a cure for childhood cancer. Later that year, little Alex held her very first lemonade stand to help doctors find a cure. She raised $2,000, showing she was a successful kid in business. She continued to battle cancer, but still held lemonade stands every year.
Sadly, Alex passed away in August of 2004, but did so knowing she and others who helped had raised more than a million dollars to help doctors find a cure for childhood cancer. Alex was just eight years old. Her dream continues through Alex's Lemonade Stand Foundation where $25 million has been raised, which helps fund 100 different research projects.
Kid Entrepreneurs
Young entrepreneurs teach everyone so much. They show other children that starting and running your own business is possible if you are determined enough. These successful kids in business remind all business people to keep it simple and fun while earning a living or while raising money to support charities. It brings us back to the basics and keeps things fresh.