Pros and Cons of Co-Branding and Its Effects After the Co-Branding Alliances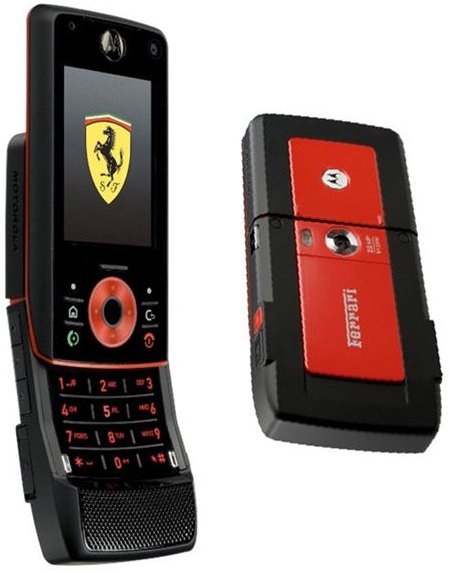 Co-Branding Basics and Its Origins
When the co-branding strategy was first introduced during the 1980s, its initial objectives included the optimization of the rising advertising costs for launching new products. With billions of resources being spent on advertisement and marketing of brands, companies formed alliances, and the merger of their knowledge and reputation produced new and higher quality products and services.
Yet back then, business strategists were well aware of the advantages and disadvantages of this marketing tool; hence, only a few ventured to tread this route.
However, the recent decade's dragging recession, saw many companies struggling for survival, amidst a market that proliferated with products that were similar to theirs. Consumer goods carried different brand names but basically promised the same values to the buying public at lower costs. Big named companies whose adverts provided the value to their products, soon found their positions being threatened by consumer items supplied by the lesser known brands.
Thus, the business strategy of forming an alliance with other established brands became a widely-held option, as a means for a company to stay on top of its industry. Successful examples include Coach and Lexus, Diet Coke and Nutra-Sweet, Pillsbury Brownies and Nestle Chocolate, Crocs and Disney, IBM and Intel, Betty Crocker and Hershey, Breyers and Hershey, Lays and KC Masterpiece, Sony and Kodak, and so forth. These co-brandings have created large benefits for stakeholders.
Small businesses also went into linking and co-branding with giant brands like Procter & Gamble, Nike, and Starbucks, which dispelled the myth that co-branding is only suitable for large international brands. All these benefited the buying public, who found greater satisfaction with the new business set-ups.
Co-Branding and the Latest Concept in Marketing and Advertising Strategies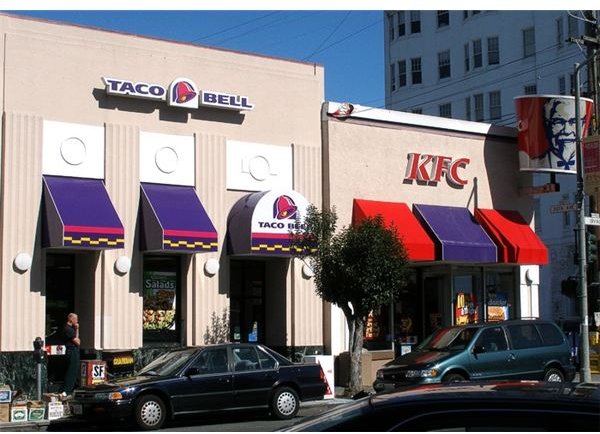 Kevin Roberts, the CEO of Saatchi and Saatchi advertising agency whose industry was threatened by the advent of co-branding strategy, came up with his own approach to counter the effects of co-branding. At a time when companies were starting to regard advertising expenses as discretionary costs, Saatchi and Saatchi introduced a new marketing concept.
The company launched a marketing movement where consumers were encouraged to recognize a product based on its values instead of its brand. In doing this, Saatchi's CEO formed a company called "Lovemarks", along with the country's top wholesalers and retailers.
Their mission was to instill consumer awareness about the value of the product not by the popularity of its brand but by its ability to satisfy sound, sight, smell, touch and taste. As the end-users, they have the right to demand products that were created from out of genuine inspirations, or out of a real understanding of their actual living conditions. products should be provided to them with total commitment and dedication.
Hence, products recommended by "Lovemarks" carry with it a silent endorsement of their positive qualities —that they possess more than just a popular brand name but also have unquestionable value and quality. Soon enough, Lovemarks was joined by a long list of businesses whether small or large, which included the likes of GAP, Mary Quant, KFC, Tommy Hilfiger, Yakult, ATP World Tour, Nike and Kiehl's, just to name a few.
Image Credit: Tacobellkfcrestaurants Wikimedia Commons
Ten Great Co-Branding Examples
It would be interesting to take a closer look at some of the most successful and recent co-branding examples, to find out how consumers are now enjoying the best of both brands at the best values.
1. Adidas (ADDDY) - Polar Electro and their Project Fusion. Sports apparel by Adidas that is integrated with Polar Electro's heart rate, speed and distance monitoring system, called "adiStar Fusion" and adiStar Fusion shoe, which are integrated with the Polar's s3 Stride Sensor, The Polar WearLink transmitter and The Polar RS800 Running Computer.
2. Apple - Nike Sports Kit - This team-up is an ensemble made up of a pair of Nike+ shoes and a set of iPod nano, iPod touch, iPhone 3GS, or iPhone 4 plus the Nike + iPod Sport Kit or Sensor, that is tucked inside a specially-designed built-in pocket under the shoe insole.
3. Gillette (PG) teamed-up with the Art of Shaving to create a power razor called Fusion Chrome Collection which is compatible only with Gillette's blade cartridges.
4. Asus - Garmin and the Nüvifone new cell phones which provides location-based service. The phone also carries a "Where Am I" tracker, which gives users ionformation about their exact location at all times. Garmin operates through its subsidiaries that are into designing, developing, manufacturing, and marketing global positioning system (GPS) enabled products, as well as other forms of navigation and communication devices.
5. Dairy Queen - The Girl Scouts and the Girl Scout Tagalongs - The Thin Mint Blizzard, a special limited edition that was featured in the Tagalong product, sold more than 10 million in one month.
MasterCard - Virgin team-up which aims to make available a prepaid card for individuals who don't have a bank account or for those who have low credit scores.
7. Best Western - Harley Davidson - Best Western who owns, operates and franchises a chain of hotels in the United States and internationally, furnishes Harley Davidson riding enthusiasts with an exclusive rewards program to get special treatment at their hotels including a clean wipe-down towel at check-in.
8. Benjamin Moore - Pottery Barn, the latter being a major provider of home furnishings, which it offers via website, catalog and outlets, This combined effort provides an excellent portal for consumers who are constantly seeking the latest Benjamin Moore color palettes to be used for their home improvement projects.
9. Bonne Bell - Dr. Pepper - The latter being the manufacturer of non-alcoholic beverages in the United States, Canada, Mexico, and the Caribbean, became the cosmetic company's most successful ally when they came up with Lipsmackers, a great favortie among teen girls.
Jack Daniel's - T.G.I. Friday's - An old time favorite among consumer's cobranded choices, since the companies' team-up in 1997. T.G.I. Friday's has an entire section of its menu dedicated to Jack Daniel's (BFA) flavored food.
The Advantages and Disadvantages of Co-Branding
It would also be worth mentioning that some negotiations for co-branding alliances didn't push through. One example was that of Penske Logistics, Penske Racing Inc., and Penske Racing South Inc. and GM's Saturn. The main reason was that the Penske Group's car manufacturer's contract renewal didn't push through either. Naturally, these companies are aware that despite the advantages of co-branding, there are still the risks of the disadvantages to consider.
The Pros of Co-Branding:
It lessens the costs of launching new products, since different products can touch base with a wide range of consumers on a broader scale.

Consumer loyalty is enhanced since the same affection and admiration bestowed on the product that they respect and patronize will extend to its co-branding ally.

Co-branding entails cost savings not only in terms of advertising but in sharing overhead costs, like rental expenses for leased spaces, utilities and manpower costs.

Talents, expertise and creativity are shared by recognizing the principle that the success of one brand also brings success to its partners.

It encourages participation from consumers who benefit from the convenience of having multiple selections and different products that are available in one roof or outlet.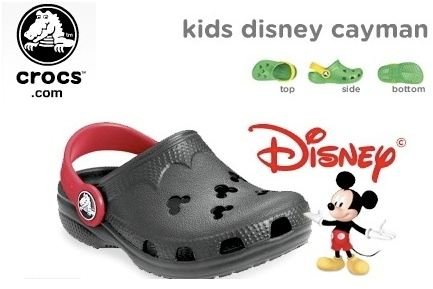 The Cons of Co-Branding
In the same way that the benefits of co-branding spreads from one brand alliance to another, so do the negative issues that may arise from mishaps or malicious attacks against a brand's integrity and reputation.

Forging a misalliance with another brand who cannot keep up with consumers' demands, since such inability will tend to drag down the other brand's reputation.
These advantages and disadvantages have been tested during the economic downtrend. Basing on the performance trends of the co-branding examples provided, the advantages seem to have the edge.