Tips for Writing a Letter of Business Closure: What Should You Include?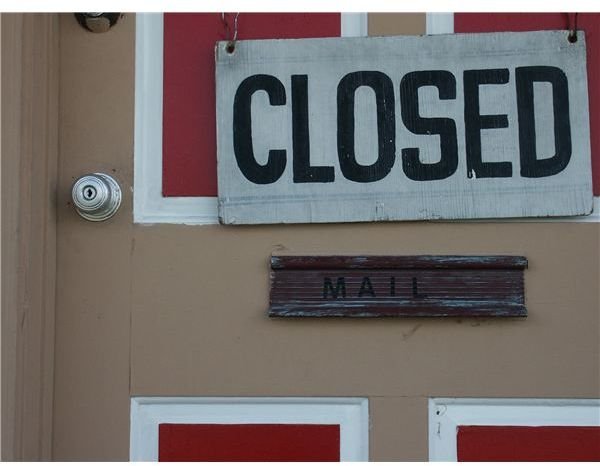 What is a Letter of Business Closure?
A letter of business closure serves as a timely announcement to customers and all those who are related to a business regarding its closure process. The closure letter is written to those who are the main participants in the business activities, such as suppliers, customers and creditors. The letter conveys the closing information to the reader, but is also considered an important part of customer service and provides a professional ending to business activities.
Key Content of a Business Closure Letter
One of the first items your letter of business closure should include is the date of closing. Customers should be informed at least 20­-30 days in advance in order to resolve or finish any pending business transactions, whereas suppliers should be informed 60 days earlier in order to settle any accounts. In addition, make sure you thank the respective people for the roles they played in the business.
The business closure letter should include the following:
Sender's address and contact information
Date of writing
Recipient's name, company/business, address and contact information
Salutation, message regarding the closure of the company/business, valediction, and the sender's name, title and company.
Further, the details regarding business closure must be given. Whoever is associated with the business must be aware of the closing of services and the resulting changes. Clearly mention anything regarding the future of business: for instance, if it is closed temporarily, then the clients may be in touch for future plans.
In addition to the basic outline, a few more areas should be covered – for example, selling of machinery and the requirement to meet any person. Contact information, such as an email address or mailing address, can also be given so that the customers or clients can contact the business owner if the need arises. As a conclusion, write a message thanking the reader for all the support extended by him/her to the company/business.
It is necessary to categorize the letters according to the type of reader. For example, you do not want to send the same letter to a vendor that you would to a creditor as these parties play two different roles for your business. Checking the letter content before sending it will help in finding out any missing information or details. Once again, make sure that everyone associated with the business is informed about the business closure.
Finally, before sending the letter of business closure, remember to proofread to avoid any errors or typos. To check the quality of the letter of business closure, one can compare it with the closing letter of a fellow business owner. If you have a lot of accounts receivable, accounts paybale, assets or accumulated debt, it is advisable to obtain legal advice from an attorney to ensure proper closing procedures are followed.
Image Credit:https://www.morguefile.com/archive/display/71241