Best Low Startup Cost Businesses for Less than $1,000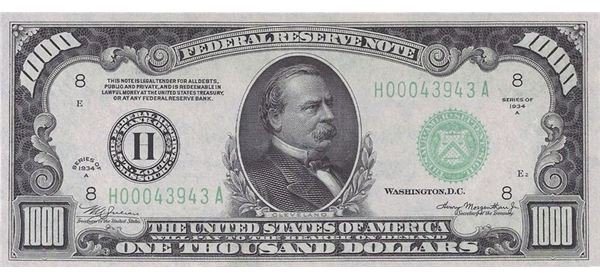 Why Home Based Business?
With the global recession, many people have lost their jobs and are looking for self employment opportunities. People today are considering starting their own home based businesses. This would also give them the opportunity to have multiple careers at a single point of time. Read on to find the right low cost home based business idea which would also suit your budget constraints.
List of Low Cost Home Based Businesses
Consulting: This business may need some experience and training, but is always in demand. If you are an expert in any field like law, accounting, marketing, technology, etc., choose to be a consultant. This business might not require a large start up cost, but it would require a strong social network.
---
Financial Planner**: This business would need technical expertise and licensing like Certified Financial Planner (CFP) or similar qualifications that would qualify you with the necessary expertise and credibility to advice clients.

Contractors: With rough economic times, many big organizations are hiring contractors on a short-term basis. This is because contractors are not required to be trained by the company and do not get any employment benefits, which saves the organization lots of money.

Online Advertising: Emergence of the Internet has opened up many business arenas. One such business is advertising for other companies through blogs, newsletters, traffic direction, and email. Use social networking sites like Facebook and Orkut or blog sites like WordPress to network and advertise the company's products and services.

Editorial Services: These services can be provided from the comfort of your house. Editorial services include copyediting, proofreading, indexing, developmental editing, book doctoring, ghost writing, magazine article writing, and web site content writing. All you need is a computer with an Internet connection and writing skills.

Web Site Developer and Designer: This is the age of the Internet! Web site creation, development, and designing can turn out to be a great source of income.

Information Technology Services: Nowadays, almost every second person in the world uses a computer. Thus, a business that offers value-added services like software deployment, network infrastructure, security and privacy, communication services, etc. is sure to excel.

Event Management: This type of business would require you to network with many other businesses like property owners, decorating services, caterers, etc. Starting this type of business would involve you organizing events for clients from scratch to end.

Wedding Planne****r: Similar to event management, this business would require you to manage a wedding from the beginning to the end. It would require you to stay up-to-date with wedding trends, dresses, colors, decorations, flowers, and so forth. A wedding planner would have to offer their services from picking up the venue to shopping for the bridal gown to acquiring wedding souvenirs – as a complete wedding package.

Cleaning Service: The range of cleaning services can vary from houses to offices. Cleaning is something that many people do not like to do on their own. Thus, this business is sure to thrive. This type of service may not only restricted to cleaning, washing or organizing – but would also extend to lawn mowing, gardening, etc.

Day Care: If you are good with children, start a day care school for young children. Many people like to have their kids stay in a home environment while they are at work, so this business is sure to do well.

Elderly Care: In today's nuclear family world, many people need services of others who can help take care of their aging relatives. If you like taking care of others, this business may turn out to be quiet profitable.

Pet Services: If you are a pet lover, you are sure to do well in this line of business. Plus, if you are the only one in the neighborhood with a pet service business, you would never be out of clients. This is a great low cost business to start with. All you need to do is take care of pets when their owners are at work or on holiday. If you are an experienced trainer, you could also start with a pet training business.

Coaching: You can start a coaching or tutoring business where you take tuition for students at their homes, schools or other rented places. It is a good idea to check with local schools about their needs. In addition, if you have some corporate experience or management experience in any business skill, you could become a business coach. Some organizations require you to be certified.

Hobby Lessons: Do you have a favorite hobby? How about turning your favorite pastime into a business opportunity? These hobby lessons could be related to music, dance, cooking, baking or any other that you think would be interesting to learn.

Bed And Breakfast: If you have a spare room in the house that is private from the rest of the house or if you have any tourist attractions close by – why not start a bed and breakfast or guesthouse at home?
More Business Ideas
For more business startup ideas, check out this list of the Top 100 Easy Home Based Businesses and this list of the Top 10 Home Based Computer Service Businesses.
References
Image Credit: Wikimedia Commons - https://commons.wikimedia.org/wiki/File:1000-2f.jpg
Information from author's professional experience.