Starting a Business During Recession - Economy Proof Businesses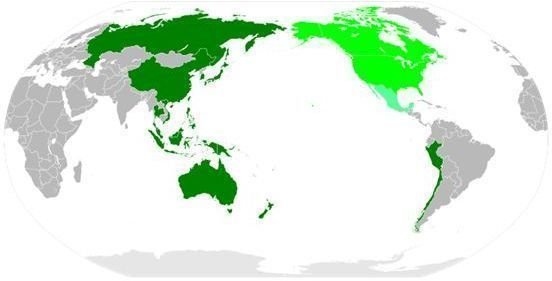 Don't Let a Recession Hold You Back
According to Investor Words, a "recession" is a decline in a country's GDP, or negative real economic growth, for two or more successive quarters of a year. Recessions often lead to mass layoffs and industries are forced to sell their products/services at minimum costs.
With the global economy in a mess, one may wonder if it is really a good idea to start your own business. In fact, times of economic slowdown or a recession can be one of the best periods for finally launching out on your own.
Starting your own business in a recession is a good idea as it offers several benefits – especially less expenses on capital investments. You also get qualified people who have recently lost jobs. Other reasons are many other businesses want to change their suppliers, business ownership would lead to tax benefits, and suppliers give better credit and offer better deals.
Top Recession Proof Industries
If you want to start your own business, consider one of the following recession-proof businesses.
Healthcare: People are prone to illness irrespective of a nation's economy. During a recession, stress levels are much higher and illness caused due to stress is on rise. Thus, the healthcare industry is pretty much immune to recessions.
Energy: Though many energy consumers may cut back on their usage, they never stop using energy. In fact, the industry only researches and grows to find more efficient and less expensive ways to delivery energy.
Education: However calamitous the economy is, there are always vacancies for teachers and professors. Children still go to school and many adults may also think about returning back to education for better jobs in an attempt to survive a layoff.
Fast Food: The sales for the top 100 fast food restaurant chains increased by nearly 11 per cent in 2008, reaching $16.7 billion according to Chicago based restaurant research and consulting firm, Technomic. In today's hectic lifestyle, this cheap and quick dining method is most preferred. However, you need to be careful while selecting the area for this type of business. Some good examples could be heavily populated areas and places close to big offices. You may even offer home-delivery.
Candies and Sweets: Candy businesses are also listed among recession proof businesses. Many brands like Snickers, 3 Musketeers, and Tootsie Pops, were launched during the Great Depression between 1930 and 1932. Candies are cheap and sweet, and they can add a quick happiness boost to those who are mildly depressed.
Outsourcing: To save on costs, several companies outsource different branches of their business. One type of recession proof business involves handling the customer care section of other industries. You may even start a call center from your own home.
Funerals: Just like people don't stop using healthcare services, they continue to die as well.
Accounting: Death and taxes are sure to happen. During a recession, companies are likely to get frantic for more tax deductions and benefits for which accountants can surely help.
Pharmaceuticals: As long as doctors prescribe medicine, people will continue visiting pharmacies.
Gambling: During a recession when times are tough, people search for an outlet. Gambling establishments and casinos are an attractive form of turning financial troubles around. You may also implement an online gambling center.
Debt Management, Bankruptcy and Other Financial Consulting: Recession is a crunch time for many debtors and they often require third party professional advice. Many companies and individuals go bankrupt during this time and require a financial consulting company. In addition, there is much scope in the consulting industry.
Skilled Services: Many skilled services such as hair styling, plumbing, and event management are also among the best recession proof businesses.
Note: Even though the above mentioned are considered top recession proof businesses, it is still necessary to plan the business properly, with a backup plan, so that it thrives and brings in more opportunities.
References
Image from Wikimedia Commons by cflm
Investor Words, https://www.investorwords.com/4086/recession.html