Max Levchin, Co-Founder of PayPal's success story as an Entrepreneur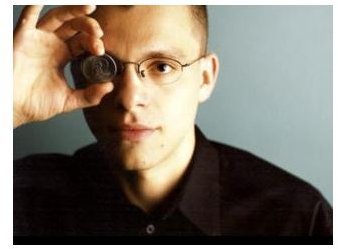 History of PayPal
PayPal was founded in 1998 by college graduate Max Levchin along with Peter Thiel, a hedge fund manager. Max Levchin considered various ideas to figure out the market niche and build PayPal's brand presence. Concepts such as cryptography and a payment system using Personal Digital Assistants (PDAs) were tried before settling down with the idea of a web based payment system. PayPal has been successful in gaining the market share mainly because of its ability to overcome Internet fraud. PayPal was acquired by eBay in 2002 for a sum of $1.5 billlion.
Early Days
Max Levc
hin, in his college days, was managing three different companies. He decided against going to graduate school and was keen on opening a new company. With the intention of finding a new company, he moved to Silicon Valley. He got a chance to attend a seminar in Silicon Valley and came across Peter Thiel who was a speaker at the seminar. Max Levchin shared two of his ideas with Peter Thiel, which led to Peter agreeing to be PayPal's CEO and deciding to invest money into the company.
The Idea
The initial idea Max came upon to open a new company was to provide security features using Palm Pilots. He experimented with working on crypto cards for system administrators, saving passwords on the Palm Pilots, creating crypto libraries for academic universities, and so forth. The interest for Max's ideas was present but the demand never picked up, because of which he had to forego his ideas and move on to do some thing in a niche setting. Max eventually came up with the idea of transferring electronic money using Palm Pilots. The attention shown by the media and the users of Palm Pilots convinced him to carry on with the idea of transferring money. By 2000, due to the rise in interactions on the web, Max decided to carry on the monetary transactions between users on the web and scrapped the use of customized Palm Pilots.
Growth
By late 2000, PayPal had acquired 1.2 million to 1.5 million users. The loss of money through Internet fraud was becoming evident. By late 2001, PayPal was losing money in the range of $10 million in fraud. Internet fraud was the reason for PayPal's competitors like eMoneyMail to go bankrupt. Max and an intern he had hired built sophisticated cryptography based software to combat online fraud and was successful in getting the fraud levels down.
Strategies
PayPal focused on viral marketing to acquire and retain new customers. Each time a sender would decide to use PayPal's services to send the money to a receiver, say $10, the receiver would get an email from PayPal to sign up an account with Paypal and transfer $10 into his account. This concept of viral marketing caught up and the users of PayPal grew exponentially. One of the main reasons for PayPal's success according to Max is having a good co-founder. Max and Peter worked on multiple business plans, raised money by convincing the investors, went through the Internet fraud problems together, etc. They were determined to make it big together, they found their market niche, gained market share and reaped the profits as a team.