How to Increase Business Productivity - Individual Employee Training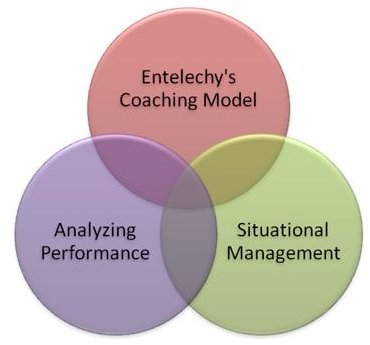 Employee Coaching - Advantages of Employee Training
Employee coaching by professionals, leads to an increase in employee development, which in turn, results in business productivity in many ways. Coaching allows employees to realize their inner strengths, provides tools and training for self-improvement, redesigns success goals and priorities, and also helps employees find better ways to communicate their mind. Coaching also helps employees to lead teams more successfully and steer their way out from future obstacles and an uncertain future. Moreover, it also trains employees to live a more balanced work life, which is confident, calm, and free from self-doubts.
Organizations may want to consider coaching as successful coaching could lead to discovering new levels of growth and productivity. The coach can design a program that is tailored to the needs of the individual employee. The organization would obviously have a stake and a role in the objectives and results of the coaching process. However, a certain level of confidentiality needs to be maintained among all parties that are involved.
New staff leaders in an organization can also benefit from the services of coaching, as it would help them in understanding the organizational goals better. Coaching would also help employees build important cross functional relationships, understand the political nuances of the department and have access to work that was undertaken in the past and can be integrated in the new environment.
The next section explains the one-to-one coaching model, which has had proven effects on overall organization productivity.
Employee Training Methods: The One-to-One Coaching Model
The heart of one-to-one coaching involves the coach working with the individual employee. The method would involve questioning the employees, pointing out different perspectives and brainstorming for success and growth of both the individual and organization. Investing in a coaching strategy is a long-term decision that can be justified by a structured yet flexible coaching model. A simple one-to-one coaching model would look like:
A professional coach would get in touch with the employee's manager and the human resources department to brief out the employee's goals and expectations. This would require the coach to gather information relating to the history and career of the employee.
The coach would conduct a brief meeting with the employee to understand his or her personal goals and expectations.
The assessment process begins using various techniques like analyzing feedback forms from colleagues.
The employee creates a behaviorally specific development plan that is further discussed with the manager and human resources department.
The personal plan is put into practice with various time frames.
Alongside, the coach works with the employee to integrate new goals into the existing developmental plan. This is done via regular one-to-one sessions.
The professional coach reassesses the plan from time to time and reports to the manager and human resources department about the results.
Finally, the commitment closes or extends with modified and altered objectives and goals.
Tips for Choosing a Coach and a Coaching Program
Apart from having a good personal relationship and chemistry between the coach and employee, it is important to choose a coach who:
Has formal training in coaching.
Has industry experience and exposure to expertise in organizational and behavioural change.
Has flexibility in his or her approach to work with different employees.
Has a certification from a formal training program like International Coaches Federation.
Has a series of positive referrals.
A successful coaching program is one in which:
The process is transparent.
The coach is qualified for the particular industry and concern.
The coach is familiar with the organizations culture and structure.
The coach is result oriented.
Quality assurance is available.
Employees would have a choice to choose their coach after meeting various different coaches.
The coaching is supported by the organization with clear expectations.
The coaching is done in coordination with the employee, manager, human resources department and goals and expectations of the department and organization.
There is commitment, trust, and confidentiality between all concerned parties.
References
Image Courtesy: https://www.coachyouremployees.com/coaching/components_coaching.htm
This post is part of the series: Using Human Resources in Small Business
This article series aims to offer information on how to hire and use talent to increase your company's performance. It covers how to hire new employees, how to train them for max performance and how to keep them motivated for excellence.