Manage the Growth of Your Small Business Through Search Engine Optimization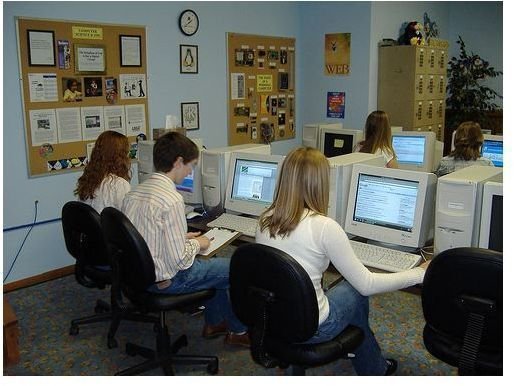 What is Search Engine Optimization?
Search engine optimization (SEO) is defined as "the process of improving the volume or quality of traffic to a web site from search engines via "natural" ("organic" or "algorithmic") search results. Typically, the earlier a site appears in the search results list, the more visitors it will receive from the search engine. SEO may target different kinds of search, including image search, local search, and industry-specific vertical search engines. This gives a web site web presence." (Wikipedia.org)
The growth management of small business can be accomplished with SEO as an integral part of your overall Internet marketing strategy. Another part of your marketing strategy is covered in "3 Ways to Connect With Customers Online."
How to Choose Keywords
There are two types of search results: natural (or organic) and paid. Paid searches are the result of Pay-per-click advertising. Let's imagine that you sell widgets in Fargo, South Dakota and you want to increase your natural search results. Envision yourself (or someone else) sitting in front of a computer monitor. You want to know where you can find and buy widgets in Fargo, South Dakota. What would a person enter into his favorite search engine (Google, Yahoo and MSN are the leading search engines) to help him locate widgets? Perhaps he might type "Widgets Fargo South Dakota." The words in quotes are what is known as a keyword phrase. Variations on that phrase might be "Widgets for sale in South Dakota Fargo" "Widgets Fargo SD" or "Discount Widgets Fargo South Dakota."
Oftentimes, newcomers to SEO will target keywords that are too broad, too vague or totally unrelated to the Web site's content. For example, what if you targeted the terms South Dakota and Fargo South Dakota? Even if you managed to capture Internet traffic for these very broad keywords (and it's doubtful since competition for general high-pulling keywords will be very stiff), the traffic you obtain will not be targeted enough. The people who are looking for information on South Dakota are not necessarily looking to buy widgets. They will be disappointed when they get to your Web site because it is not about South Dakota at all, it's about widgets.
You will benefit greatly from using online keyword tools such as Keyword Discovery, Word Tracker or Google's free keyword tool. These tools show how many times per month / year that a particular keyword phrase was searched for, among other neat variables. You can use tools like these to get additional ideas for new keywords to target. For this article, let's assume that "Widgets Fargo SD" has a count of 1,000 monthly searches and that "Widgets Fargo South Dakota" has a count of 10,000 monthly searches. You now have two good sets of keywords to target. If you could narrow your niche down even further – perhaps East Fargo or West Fargo – your Internet traffic will be even more targeted to customers near your store, who are interested in your products.
Make Your Web Site Search Engine Friendly
You would list those keywords in your Web page's meta tags, meta description and title tag and within the copy on your home page. There is a whole science to SEO – much more than could be covered in only one article. But simply put, this strategy of "optimizing" your business Web site is designed to increase targeted traffic to your Web site. Once the potential customers are at your Web site, however, it will be up to your Web copy to "convert" them into paying customers and to keep them at your site.
Many business owners don't realize that every page of a Web site is valuable Internet property – it's just like real estate, only it's located "in the sky." Every page should be optimized with additional keywords. Every page of your Web site is another prime opportunity to pull additional traffic. A site map, a "home" button on every page and updated, informative content will help make your Web site more user-friendly and search engine-friendly.
For more information on Internet Marketing and creating SEO-friendly Web sites, see Bright Hub articles 10 Web Design Tips to Enhance Internet Marketing Success Part I and Part II.