Start Your Own Bookstore Business for Under $1,000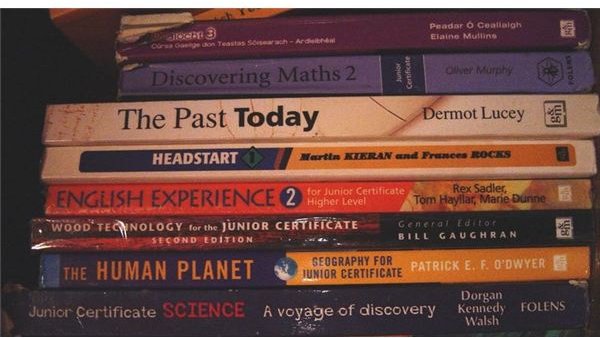 The Business of Books
Are you looking to start a bookstore business but think it's too much work? Have you considered a used bookstore? There is a way to get your bookstore up and running without financially crippling yourself or the business from the beginning. Here is a way you can open up for under $1,000.
Finding the Initial Inventory
When you are looking to start a bookstore business, the first thing you must look for is where your initial inventory will come from. Getting your initial inventory for a used bookstore can be both fun and inexpensive – and it doesn't have to eat away at your cash flow.
First you should check with your local library; libraries are always looking to get rid of extra or outdated stock. Make a deal to give a percentage of your profits to the library as a donation and you can guarantee yourself a supply of stock.
Another place to find initial inventory is your home; this is especially true if you have a huge collection or duplicates. Family members can also help with this. You can also hit the garage sales and flea markets. These people are always looking to get rid of items, and if you wait until near the end of the day and make an offer for the entire lot, usually you can get it. You don't need lots of books to start; try aiming for 250 and spending under $1 per book.
Finding the Fixtures
The next large expense, before finding the location, is the fixtures. These do not need to be bookshelves to start. You can start a bookstore business with shelves, tables, crates or counters. Get creative in this area and it will help make your store both inexpensive and creative.
Find fixtures the same way you look for books. Libraries and stores often look to replace displays. Tables and crates can be found at yard sales and flea markets. Paint and decorative items can always make everything match. Imagination is free and can go a long way in making the store inviting.
Storage Issues
When starting a used bookstore, one of the biggest concerns when first starting out will be storage. Do not rent storage. Use basements, attics, garages, and spare patios. Stack everything in boxes. Have the books organized by category if possible. This will help you with setting up and selling later.
Another issue you will have when you open the store is where to put the piles of books you will be getting from people bringing in their used books. This will be not only your biggest method of gathering inventory, but your biggest use of space. If not done properly, storage can become a nightmare.
Finding the Site
This will be the largest initial startup cost for your bookstore. Go for the smallest space you can start with. If you find a space under 1000 square feet take it. Consider the possibilities of expansion later; especially if you find space in a strip center or mall. Small spaces which are too small for other types of stores are excellent for a bookstore.
Look for landlords which have long standing unused small spaces; make a deal to do renovations in exchange for security or first month's rent. Offer a percent of the income for lower rates if you think it would work. Shop around before settling, and you can still find a place for $500. If you live in a commercial area, consider rezoning your garage or porch.
Marketing
When you start a bookstore business, marketing is important, but doesn't need to be expensive. You can get much of it for free if you look and use your brain. Remember the library you made a book deal with? Use them for marketing and getting the word out. Use huge window-sized signs in your new store to announce yourself.
Make your own flyers, and pass them out to all of the schools; this is especially useful when you work with colleges and college bookstores. Students always look for cheap textbooks. Don't buy advertising when opportunities are all around you.
Image Credit: Wikimedia Commons