Choosing a Multi-Level Marketing Business That Works for You -- Part 1 of 2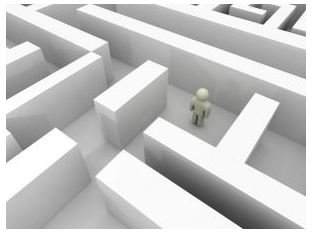 In the first article of this series we clarified what a multi-level marketing (MLM) or network marketing business model is and how it works. For those who want to know how to start a network marketing business, the first step is to select a company to work with. According to MLM.com you have hundreds of choices spanning practically every industry imaginable. In fact, there are so many choices it may be difficult for someone starting out to make a choice.
Use this guide to explore and evaluate any MLM company you consider. For some of these criteria, you should try to find hard data to back up claims by distributors and company officials. For others you can rely only on your own intuition and preferences.
Products: For some people the product or service offerings represent a critical component of the selection of a business opportunity. For others, the product is at best secondary to concerns about distributor compensation and success. In either case, obtain enough information about the company's products to decide whether you would be comfortable using and selling them. If this is of particular importance to you, dig beneath the basic information revealed on the company site or brochures and ask any questions you have about ingredients, methods, sources and other factors.
Compensation plan: All MLM compensation plans are not created equal, and many are quite complicated and detailed. Insist that a potential sponsor walk you through all aspects of the company's plan so that you clearly understand how you will be compensated and what is expected. Presentations on compensation often focus on the potential for a high-achieving new distributor, using assumptions that may not apply to you. So review the materials thoroughly rather than relying solely on this limited perspective. And since MLM compensation plans are typically strewn with MLM-specific jargon, get clarification on any terms with which you are unfamiliar.
Company philosophy: Based on the company's website and promotional materials and your discussions with representatives, what is the company's philosophy? Does the company talk all focus on profit and business opportunity or does it seek to balance that objective with another goal such as environmental stewardship? Is this something that would affect your decision? This is typically easy to assess as the overall philosophy of an MLM company tends to permeate its materials and presentations.
Company history: How long has the company been around? Some have been in business for many decades, while scads of new startups enter the market every year. Are you looking for an opportunity to "get in on the ground floor" of a new company with a brand new product? Or do you seek the reliability of a company in good standing with a long history of success? Either approach has merit, so be sure of your own objectives and make sure the company you choose matches them.
Read on to the next article in this series for more information on choosing an MLM company.
This post is part of the series: About Network Marketing aka Multi-Level Marketing (MLM)
Learn what MLM is, what makes it different from illegal pyramid schemes, how to choose a company to work with, and how to succeed as a network marketer in this 3-part series.