Interview with Tanya Davis, Author & Freelance Writer, Owner of Fiddlesticks Stringed Instruments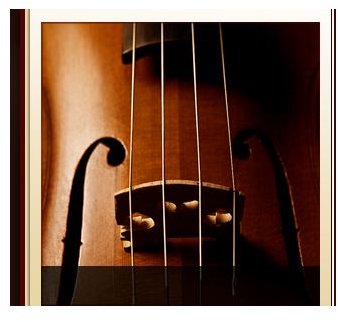 Tips for Starting Your Own Business from Tanya Davis
Tanya Davis is an accomplished author, ghostwriter and freelance writer. She has authored four of her own books, ghostwritten about 20 others, and is a weekly columnist for the Kingsport Times-News. She sells and repairs violins and teaches lessons, and opened her violin shop, Fiddlesticks Stringed Instruments, in 2008. Here is her story plus her tips for successful entrepreneurs.
How did you become an entrepreneur?
I've always been one. I actually started teaching private violin lessons while still in high school. I think once you've had the taste of freedom, like setting your own hours and getting to keep all the pay, you never look in any other direction.
What kind(s) of business do you own?
I have two. I am an author and ghost writer, that's one. My other business is a retail stringed instrument store, Fiddlesticks. I opened Fiddlesticks just exactly one year ago. I had gotten married, and my husband owned an antique store downtown called Trace of Time. I thought it would be fun to open in the empty space behind him, what was I thinking? So I did.
On New Year's Day, we moved both our businesses to a much bigger space together so that we can help each other out. He primarily does personal property appraisals—antiques, estates, and so on—and I teach, repair, and sell instruments.
What are the major factors that have contributed to your success?
One is a willingness to do whatever it takes. I'd also say constantly learning about marketing, and then doing it. And definitely being the sole breadwinner. Now that's motivation!
What major obstacles and pitfalls have you had to overcome?
My biggest problem starting out was not having any money to put into the business. If you don't have money for basic things like advertising, you'll quickly be dead in the water. I started my second business one year ago—yes, I opened a retail store at the beginning of a recession—and because my writing business was well established, I've been able to use those funds to buy stock for the store. So my store has zero debt.
Also, for the middle 17 years of my adventure I was a single mom to three kids. Juggling all that with no help and no backup is enough to make you cry all night lots of nights. They grew up though, and now one of them is often my co-writer.
What advice do you have for new entrepreneurs or those considering becoming an entrepreneur?
Be willing to work no matter what. That means no matter what the hours or how yucky the task seems. If you find yourself saying "that's not in my job description," back up. Yes it is.
Also, cover yourself financially. By that I mean write out a very clear business plan so that you know how you're going to buy inventory or pay rent or buy ads, not just the first month but every single month. Most of all, for the first year you can not count on having income!
What advice do you have for entrepreneurs who are struggling to achieve success?
Don't give up! It's way too satisfying to have your own business. If you are struggling, take a detached look at yourself and ask: What are my strengths? What are my weaknesses? How do these play into the struggle I am experiencing right now? For example, I got a little burned out on teaching lessons, but one of my joys is repairing violins. I also rehair bows; it's tedious and doesn't pay well, but I love it. So when I opened the violin shop, I gave up most of my students to do repair work. There are other teachers around that I can send students to. It is hard to say "no" but I'm doing it. And I'm getting tons of repair work, as this is very much needed in my area. This makes business go smoother for me on an emotional level, plus the other teachers love the referrals.
Somebody told me once that I always find a way to turn a negative into a positive. I've held onto that because if you can do that then you own the secret to successful entrepreneurship!
For more inspiring stories, check out the other profiles in Bright Hub's Collection of Interviews and Biographies of Successful Entrepreneurs.