Incorporate On Your Own and Skip the Legal Fees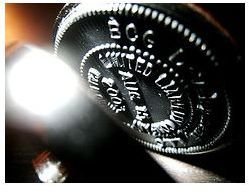 Use a Checklist
Incorporating on your own is easier than new entrepreneurs may think. Business associates, attorneys, and accountants will offer all sorts of contacts to help you incorporate, but you'll have to shell out the bucks for something you can do on your own.
Begin with a checklist. We've included a great Incorporation Checklist in our Entrepreneurial Media Gallery for ease of use. Your checklist should include items like:
What will the name of your corporation be?
What type of corporation will you form? An S-Corp, a General Corporation or an LLC?
Who will be shareholders, or if an LLC, members?
Who will sit on your board of directors and what titles will they hold?
Who will you appoint as your registered agent to receive legal documents from the federal, state, and local governments?
Do you know a notary that can notarize your forms?
How much is the filing fee to incorporate in your state?
While our sample checklist includes much more, like reserving a trade name, to obtaining business insurance, the incorporation process itself is quite simple.
Start With Your State's Corporation Commission
All fifty states have what is called a Corporation Commission or Public Regulatory Commission or often the office of the Secretary of State handles new incorporations. First find out what office handles incorporations in your state and visit their website or call them to find out what is specifically required. Most states; however, will accept the sample forms we provide in this article.
Next, once you've decided the name of your corporation, do a corporation name search by calling your Corporation Commission or visiting their website. It's a good idea to come up with two or three names for your corporation in case your first choice is already in use. Once you find a corporate name that is not in use and will be uniquely yours, register for your corporation trade name by following the directions set by your Corporation Commission.
If you incorporate on your own and skip the legal fees, you will have to write or obtain certain documents to submit along with a filing fee to your Corporation Commission.
What You'll Need
Depending upon the type of corporation you choose, S-Corp, LLC, or a general corporation, you will need certain documents:
Articles of Incorporation - This document is used for all types of corporations and contains the name of the corporation, when and where it will be formed, the names of the board of directors, officers, shareholders, appointment of a registered agent, and affidavits for each board of director. We've included a sample Articles of Incorporation template in our Entrepreneurial Media Gallery.
Bylaws - If you are forming an S-Corp or a General Corporation, you will need to have a set of bylaws. While most states do not require you submit your individual bylaws, your corporation will need them to assign duties, structure how the business will be run, terms and duties of officers, and other general items required by your state. Use our Bylaws Template to guide you. Remember if you are forming an LLC, you can't use bylaws.
Operating Agreement - If you are forming an LLC, you will need to create an Operating Agreement. Similar to bylaws, an Operating Agreement assigns duties, officers, and terms; however, in an LLC, shareholders are "members" and instead of stock, they own membership certificates. Use the sample Operating Agreement in our Media Gallery.
Corporate Seal - Not all states require you to submit a corporate seal with the incorporation documents you are submitting. If your state does, visit any stationery or printing store and ask them to help you create your corporate seal stamp. The charge for this will be between twenty-five and fifty dollars depending upon where you live.
Stock or Membership Certificates - If you chose an attorney to help you incorporate, they will charge you to obtain blank stock or membership certificates. Search your Internet browser for "blank stock certificates" or blank membership certificates" and purchase the amount you'll need. You will need to purchase enough for each stockholder or member if you are forming an LLC. Some office supply stores also carry these blank certificates so search around before you ask an attorney to provide them.
Submitting Your Documents
Once all your corporation documents are completed, signed, and notarized, send the following to your Corporation Commission:
Articles of Incorporation including affidavits for board of directors and registered agent form.
Find out from your state what the filing fee is to incorporate and include a check or money order to the appropriate address you receive from your corporation commission.
That is all most state's Corporation Commissions require and they will send you back a Certificate of Incorporation and your Articles of Incorporation stamped indicating your business is now a corporation. Some states do require more that what is outlined above so to be safe, call or visit your Corporation Commission's website before you submit your documents.
Keep in mind that if you are unsure which type of entity you want to utilize to incorporate, because most businesses will utilize an accountant, ask his or her advice on which type will work best for you.
It's easy to incorporate on your own and skip the legal fees. Use legal fees you intended to set aside for incorporating toward your advertising budget!