How to Succeed at a Network Marketing Business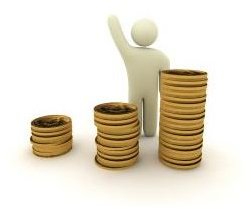 MLM Tips
In the first two articles of this series we covered the first two things that are critical for your success as a network marketer. First you need to understand what multi-level marketing is and what it is not. Then choose a company that has a strong business model and is a match for your skills and interests.
Now we look at the other factors that will contribute to your success in MLM.
Understand your company's compensation plan. If you do not clearly understand the details of your company's compensation system, you may find that you are selling a lot of product but not earning substantial income. Some companies base their payout plan not only on how much sales volume you have in your downline but also on how it is distributed throughout your downline. You probably earn more for some levels of your downline than others, and you may only qualify for a specific rank or bonus if your group's volume is spread across several legs rather than all falling under only one of your first-level business builders. By learning the intricacies of your company's compensation plan you can ensure that you operate your business in a manner that leads to financial success.
Be willing to learn from your upline. Your sponsor and the leaders in your group already know how to start a network marketing business. They have learned what works well and what does not in helping others understand the benefits of your products and your business opportunity. The strength of the network marketing model is that it focuses on use of a replicable system so new business builders do not need to build processes and procedures from scratch. You may ultimately want to customize your techniques to match your individual strengths and preferences, but in the beginning you will benefit from using the existing systems and taking the advice of your upline.
Use your company's resources. Every company offers marketing materials, training aids, and leadership assistance to help both new and veteran affiliates succeed. The marketing materials typically include brochures, CDs and DVDs, product samples, and a replicated website to which you can direct potential customers and distributors. The training aids likely include recorded training calls, live calls that you can participate in or refer potential affiliates to, and CDs or DVDs. Your leaders probably provide assistance via three-way calls with potential business builders and customers, team gatherings, and a regional or annual company conference.
Recruit business builders you will enjoy training and working with. Working in network marketing allows you not only to work for yourself but also to choose your coworkers. In recruiting new affiliates, keep in mind that you will be expected to train those individuals and provide ongoing support for them. So resist the potential temptation to just recruit as many affiliates as you can, and focus on people who you will want to support. By doing so you will increase both your enjoyment of your work and the likelihood that your new business builders will themselves become successful distributors and team leaders.
Treat your business as a business, not a hobby. Expect to devote time to your business on a daily or at least weekly basis, at least until you have become established. Keep your personal finances separate from your business finances. And while the initial expense for becoming a distributor is not nearly as high as for starting most traditional businesses, plan to put out some money up front to pay for marketing materials and product samples. In many cases you are also required to order a minimum amount of your company's product each month so that you are a customer as well as a business builder. And remember that you may be required to pay taxes, including self-employment tax, on the income you receive from your MLM business, though the company will not withhold taxes.
This post is part of the series: About Network Marketing aka Multi-Level Marketing (MLM)
Learn what MLM is, what makes it different from illegal pyramid schemes, how to choose a company to work with, and how to succeed as a network marketer in this 3-part series.