Government Grants For Starting a Business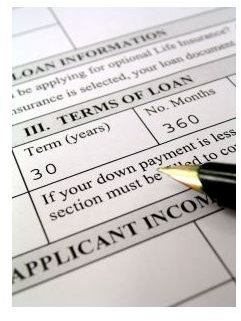 The US government does not provide loans for business start-ups or business expansions. That said, entrepreneurs do have a number of options available to them to secure loans - particularly SBA-backed small business loans - and small business grants offered by each state. A number of state development agencies offer direct small business grants and other financial assistance. There is an economic development agency in each state that can help you get a grant to start a business.
Government Loans for Small, Women-Owned and Minority Businesses from the Small Business Administration (SBA)
SBA Loans
An entrepreneur does not need to go to the SBA to get a loan. The SBA backs the loans made by financial institutions such as banks. This reduces the risk banks incur by loaning money to small businesses.
1. 7(a) Loan Guaranty Program
7(a) loans are one of the most basic government grants for starting a business. An entrepreneur can borrow up to $2 million. The name is derived from section 7(a) of the Small Business Act, allowing the Agency to provide business loans to small businesses, including providing grants for women starting a business. The loan program helps for-profit businesses only. The maximum term is 25 years for real estate and 7 years for capitalization purposes.
2. Certified Development Company (CDC), a 504 Loan Program
The CDC/504 program is a long-term, fixed-rate financing loan allowing small business to finance major fixed assets such as real estate or machinery. Normally, a private lender provides 50% of the project, the Certified Development Company (backed by SBA) shoulders 40%, and a 10% contribution is provided from the borrower. The loan terms can be 10 or 20 years with maximum lendable amount of $1 million.
3. Microloan Program
The MicroLoan Program offers maximum lendable amount of $35,000 to qualified start-up or expanding small businesses. Borrowers can get the loan from nonprofit community-based lenders (intermediaries).
4. Disaster Recovery Loans
If you live in an area declared as a disaster area, you may qualify for financial assistance from the U.S. Small Business Administration to help you recover from your losses. You do not have to be a business owner to qualify.
5. Business Physical Disaster Loans
If your business has undergone physical damage due to disaster, you may qualify for SBA physical disaster loans of up to $2 million for a maximum term of 30 years.
6. Economic Injury Disaster Loans
If your small business is located in a declared disaster area and suffered economic injury even if there is no physical damage, you may qualify for SBA EIDLs up to $2 million, payable in 30 years oe fewer.
7. Equity Investment (SBIC Program)
The Small Business Investment Company (SBIC) program invests in a number of small businesses, both start-ups and growing. SBICs provide equity capital, long term loans, and management assistance to eligible small businesses.
8. Indian Loans Economic Development
This is one government grant for minorities starting a small business. The program aids individual American Indians in getting financing from private lenders to start a small business on or near places that are Federally recognized reservations.
9. Military Reservist Economic Injury Disaster Loan Program
The Military Reservist Economic Injury Disaster Loan program (MREIDL) aids small businesses in paying for operating expenses that they could not pay because an indispensable employee was suddenly called to active service. These loans are for working capital needs of the business only so it can pay obligations until the indispensable employee returns from active military duty.
10. Short-Term Lending Program
The Department of the Treasury guarantees a maximum $750,000 loan with participating private lenders for small businesses. The credit is good for one year. The applicant can renew the loan for up to five years.
11. Other SBA Loans
For more information on other loans extended by SBA, click here.