Using Venture Capitalists to Provide Your Small Business Startup Capital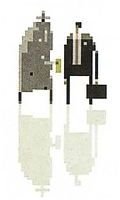 What Are Venture Capitalists?
Using venture capitalists to provide your business startup capital can be a good thing if you choose a venture capitalist wisely and understand how they work and what they do.
Venture capitalists can be a person or firm that offer capital funding to both new and existing businesses. Isn't that the same as a bank? Not really, say the experts at Forbes Magazine. In order for a bank to give you a loan for startup capital, they really like to look at your past experience. If you're starting a new business and have no experience of history, you will most likely not get a loan from your bank.
Venture capitalists, on the other hand, look at what you can project for the future, how you will grow, marketing plans and cash flow forecasts. Unlike banks, however, who will be a creditor if you do get a loan, venture capitalists often are stockholders in your business until they are paid in full. Depending on each venture capitalist, their involvement as a stockholder can be minimal or very involved. Most new business owners prefer minimal involvement but depending upon the amount of money you are looking for, that may not always work.
Additionally, most venture capitalists don't like funding capital for a new business, but will often offer a lower amount of funds much as a bank would as "start-up financing." If you can achieve this route, you will pay back the venture capitalist much the same way you would a bank with an agreed upon interest rate. If your new business idea is a hot commodity, you may have better luck with venture capitalists. Keep in mind that venture capitalists, like banks or other investors, won't give a new business all the money it needs to get it up and running. They want to see some assets, liabilities, capital, and monetary commitment from the business owner as well.
How Do They Make Money?
If you enter into an agreement with a venture capitalist or venture capitalist firm, they have different ways of making money. Some will want a partnership where at an agreed upon term, you pay them back a return on their investment, plus their additional investment. Others will want stock with an option to sell that stock back to you or to someone else.
Venture capitalists that provide your small business with startup capital require you put in the effort to convince them your company and you are a good risk. There are certain things you need to gather or create before you begin contacting venture capitalists:
Purpose and objectives - Here you should outline what your long-term objectives are for your business. Create a five-year plan on where you are now and where you'll be in five years.
Financing - What sort of financing do you need? How much do you need? If they invest in your company, what will you exactly use the money for?
Marketing plan - How do you plan to market your business? What is your advertising plan?
History - If your business is a new business, what is your personal history and qualifications to start the business? If it is an existing business, how has it done financially?
Description - A detailed description on what your entire business will entail.
Financial - Personal financials and company financials. Some venture capitalists may even want copies of your personal tax returns for the last three years.
Capitalization - Are there any other investors in your company? If so, who are they and how much have they invested?
Resume - A good and clean resume about you that describes your experience and work experience.
Problems - While no business owners foresees problems, here you must be able to anticipate problems and what you plan to do if problems, even financial problems, arise.
Advantages - What advantage do you have if you open your business? Who are your customers, vendors, and suppliers? Is there a need for your business and why?
Tips For Dealing With VC's
Once you have your venture capitalist package in place, make a lot of copies as you most likely won't get funding from the first venture capitalist you meet. Browse the Internet and find venture capitalists that have invested in your type of business or area where your business is located. Set up more than one meeting, dress professionally, and be able to answer questions and promote yourself.
Be wary of any venture capitalist who tells you they need you to pay them a fee to review your funding package. These people or firms almost always will not invest in your company and keep your money without even reading your funding package.
Using venture capitalists for business startup capital can be a good thing if you do some research, prepare, are confident, and use good common sense on structuring a deal.
For more information on using venture capitalists to fund your business, read Robert S. Smith's How to Attract Venture Capital and Dealing with Venture Capitalists which is provided in our Media Gallery through permission and a file-sharing site DocStoc.