How to Hire Reliable Employees: Employing Small Business Management Techniques to Hire the Right People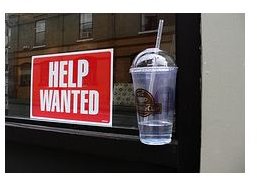 Where to Find Employees
Finding reliable employees for your new business is more than just posting a help wanted sign. But, finding and keeping the right employees can easily be done if you do your homework on prospective applicants and once hired, pay them what they deserve.
There are many places to find employees from unemployment offices to headhunters or employment agencies to advertising in the newspaper. Your employee search should begin with what skills you need in an employee.
If you are a retailer, you will want someone with retail experience and good customer service skills. A computer support or analyst would need to be educated with past history in the computer field. Managers should be able to handle everything at your place of business in your absence and should possess many skills.
So, which way is the best way to find reliable employees?
Unemployment or Job Force Offices - Many employers don't consider placing a job opening at a county job force or unemployment office. With our economy in a downturn, many professionals, administrators, and skilled workers have visited their local unemployment office looking for work. By advertising there, you'll get a larger pool to choose from; some skilled, some not skilled, but this resource will cost you nothing.
Headhunters / Employment Agencies - These sorts of organizations have a wide range of applicants where you pay a fee or a percentage of their salary if you hire them. As an employer for over sixteen years, I have found that while these organizations do the "research" for you on job skills, there are many other avenues to consider such as relocation, size of your company, and benefits. The problem here is that unless you are seeking a highly-skilled person, once the you hire the person and pay the fee, if the person quits, you're stuck.
Advertising - There are many ways to advertise job openings. You can utilize your local and surrounding county newspapers or find websites that are dedicated just to the job seekers you want such as automotive or construction. Other websites, like Monster.com, will charge you a fee to join and search their job-seeker database, but the fees are typically not as high as an employment agency.
Temp to Permanent - Look in your phone book, find and call some temporary work force firms. Places like this will allow you to bring in a temporary employee and let you get a feel for the individual before you make them a permanent offer. Temp to permanent employee is a good way to see if the person has the skills and attitude you want. Temp to permanent is also cheaper than an employment agency if you hire the person and the temporary agency will keep sending you people until you find the right one.
The Interview
You will need to put in some effort when reading resumes and interviewing prospective employees. Just as you size them up, they'll be sizing you up too so expect a lot of questions, especially in these days of high unemployment. Here are some tips for reading the resume and interviewing:
Reading the resume - First off, unless you are hiring a very skilled employee, a resume need not be longer than two pages. If you have a job opening for a customer service representative or cashier and their resume is a book, skip that person. Resumes should outline the person's objective, education, job history, and skills. When reading resumes, look for people who have skills that match your job opening. Try not to waste your time or a prospective employee's time by interviewing overqualified or non-qualified people.
Interviewing - Some say interviewing is an art. Others say they get a "feeling" about a person. If a person's resume showed gaps in employment or education, ask the person to explain in detail why there are gaps. Ask if it's OK with the person if you contact prior employers. If they say no, that's usually a bad sign. While you may not ask questions related to religion, race, sex, marriage, sexual preference, children, marital status, or disability, you are allowed to present the prospective employee a job description and ask them if they can meet each and every need of the job description. If you need someone who can lift 50 pounds and you show them the job description explaining that will be part of the job, they should be able to answer yes or tell you why they can't. The same is true if you need someone to drive a delivery truck. If the truck has a manual transmission, put that in the job description so they know exactly what the job entails. Ask about salary history and what kind of salary or benefits they are looking for. Be specific about the job. If it is a sales job, ask about their sales experience and customer service experience.
Check References
Once you've found some job candidates you like, take the time to check their job and personal references. Make a list of questions to ask former employers about the person to see if they will be able to work at your place of business. Ask about their character and skills. Often and sadly, in these days of lawsuits, many former employers will only tell you the person's hire date, termination date, job title, and if they are eligible for re-hire. So what to do then?
Make an investment into some job applications that are acceptable to the US Department of Labor. You can find some at your local department of labor office or many office supply houses carry them. Find ones that have a place where the job applicant signs that you, as a prospective employer, are allowed to run a credit check, driver's license check, reference and/or background check on them. Once they've signed this, you can be safe by hiring a company to run a background check that will include their driving history and credit history as well as any criminal history. Finally, keep in mind that just because someone has had a small brush with the law, it doesn't necessarily mean they won't be a good employee.
Employing small business management techniques to hire the right employees is simple if you take time and put in a little effort. Don't just hire the first person who walks through the door.
Please be sure to check out the other tips and strategies found in Bright Hub's HR Guide for Recruiting and Retaining Employees.