Writing a Website Business Plan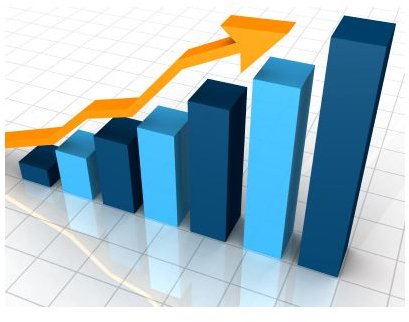 Knowing Where You're Going
Business plans for a website can be diverse given the very diverse nature of the internet. Many websites are set up in the hope of generating a little extra income for the owner by blogging in his/her spare time. Others are set up to become overnight successes like we've seen with Twitter.
The first thing that any self-respecting website owner who is serious about generating some income off their site should do is to create a business plan. The main reason for this is clarity of purpose. While cooped up in an office trying co manage, develop and publicize a website it's easy to loose track of just where you're supposed to be going.
By having targets, goals and deadlines to meet you'll be driven forward because by humans' very nature we persevere through challenges. A good business plan will also be a good thing to have around should any potential investors come knocking.
It Doesn't Grow on Trees
On the web there are literally thousands of ways one can make money online. Most are so obscure they'll only work once but some are sure-fire ways to start getting checks through the letterbox every month.
Because money is key to driving any business it's essential that you know where it's going to come from and how much of it will actually head your way. Such methods of making money through a website include advertising, sponsors, affiliate programs and online stores.
Having statistics nearby about how many hits/sales you make should make it easier to predict the future. Simply take the growth rate of the site and multiply that by current revenue. If you plan on really making the site a success and put a good amount of effort into the site you should expect user hits and growth rate to increase steadily month by month.
Getting it Out There
It's all well and good to earn money online but before you can even think about doing that you must get as many people onto your site as possible. One way of doing this in the past has been to meet and greet with industry high-rollers. However, this is becoming harder as the industry grows. As such, a good advertising plan scheduled in your business plan at peak times such as Christmas wan really attract potential investors and also help you predict traffic and site growth.
Defining Your Audience
Again, this is an easy one to loose track of. Your audience is key to your site's success and as such should be included in you business plan. In this section of your website's business plan, you should consider the demographic your articles, services or products are aimed at.
Take into account the location, age, gender and personality of the people who visit your site when creating a business plan. This enables you to keep on track when it comes to content. For example, if your site sells cuddly toys, it may be easy to drift off into selling computer games. However, would this not be spoiling your demographic that you built up over the past few months?
A good demographic outlines precisely in a website's business plan the people your targeting your content at and keeps the website on track instead of unintentionally trying to take on too much at the one time.
Networking
Finally, your website business plan should take into account the competition and how foes could be made into friends. Knowing your enemy is half the battle. Competing head on while promoting your services is a good business model to follow and has been the success of dozens of the top websites we all visit today.
Furthermore, you should also take note of what websites may be future friends. In the big bad world of Web 2.0 many websites who are in the same genre but not in direct competition are teaming up to form networks and linking to each others' site.
Making regular notes of future allies may well be a saving grace for your site if you hit troubled waters. In certain circumstances, posting the business plan on a corperate website to show investors and the media may be a successful tactic in getting attention.
However, it's important that the key details and plans of your business plan remain just that, your business plan!