How to Start a Business Blog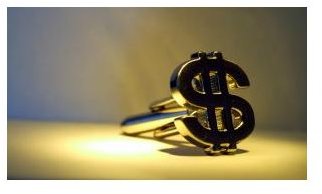 Purpose & Audience: The first question to ask yourself, even before you learn how to start a business blog, is: "What is the purpose of having a blog for my business?" Will you use it to provide information to people who have already heard about you? Are you intending for people to learn about your business primarily through your blog? Will you be educating current or potential customers and clients, or making it more of a marketing vehicle? Do you intend to make money directly from your blog? No matter your intent, you will be more successful if you clarify your audience and your objectives for your blog before you begin creating it. The other decisions you make will rely heavily on your decision about the blog's primary purpose. If you expect corporate clients to be viewing your blog, you may want to take a different approach to your blog's design and content than if social entrepreneurs or crafting customers are the main audience.
Tone: The tone of your posts and your overall blog site should tie directly to your objectives for your blog. If you intend to focus on providing information about your business to corporate clients, you can share success stories about your work with prior clients, and establish credibility by posting tips based on your expertise. If you are looking to create an interactive community for your customers based on a common interest tied to your business, an informal tone that highlights your experience and offerings is appropriate.
Technology: Depending on the complexity of your business and your goals for your internet presence, you may want to incorporate your blog as part of your website. WordPress is a popular tool for creating a blog, and is available for one-click installation with many web hosts. If you do not have a website, you can set up your business blog on a site such as blogspot.com or wordpress.com.
Frequency of posting: There is no right frequency for posting to a business blog. In the beginning it is best to post fairly frequently, at least once or twice a week, to build up enough content that people will stick around to read it and perhaps bookmark it. It is most important that you post regularly, whether weekly, several times a week, or daily. You can even write several posts at a time and publish them periodically; some blog frameworks such as Wordpress let you schedule the publishing day and time.
Comments: Decide whether you want to allow comments on your blog in the beginning. You can always change this later, but again knowing what your purpose is in having a blog will guide you in making the best choice about whether to let people post comments. If you do, be sure to enable a spam-blocking tool in your blog interface.
Name & URL: Select a name for your blog that matches its purpose and tone. The blog name is different from the blog address, the format of which will vary depending on the technology chosen. Your business name may be suitable, or you may want to choose something more detailed. A blogspot.com blog might be found at mygreatnewbusiness.blogspot.com and be called "Musings On The State of My Industry". A blog integrated into your website may have the URL mygreatnewbusiness.com/blog. You also have the option of setting up a domain that directs to your blog, whether it is hosted on wordpress, your own site, or any other location. For instance I could set up my blog at peoplepetsplanet.net/catblog and use the domain catsareweird.com to link to it.
Design: If you are an entrepreneur with a small business and a small budget, your best bet is to use a template rather than creating a blog design from scratch. Most blog frameworks now provide many choices of template designs so you can select one that is appropraite for your business. If you have graphics skills you can also create a banner for your site, and if you have basic web design skills you can also tweak the colors, fonts and layout. If you prefer to hire someone to customize a design for you, be prepared to provide basic information about your preferences, such as color scheme and general layout. The good news is the design can always be changed and is independent of the content. You can even view your blog using different templates to see which you prefer.
**
Monetization: Many entrepreneurs use their business blogs not just to communicate and develop visibility but also to earn money directly. You can do this with little effort by incorporating AdSense ads on your blog page, so that you earn a small amount of money each time someone clicks on an ad. You can also be more proactive about monetizing your blog, promoting products that you either sell directly or get a commission for and including links so viewers can purchase. Or you can simply provide an opportunity for people to link to your main website or contact you if they are intersted in what you offer.