Need Help Selecting a Business Name? Key Things to Consider when Naming Your Business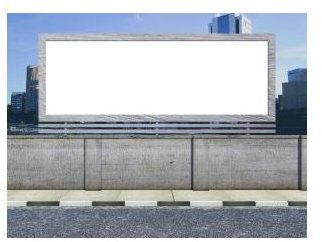 Perhaps you've got your business plan together and all the details are complete but you're left thinking, "I just don't know what to name my business." Or, maybe you have so many ideas that you can not decide which to choose, and are realizing, "I definitely need help with naming my business." Here are some criteria you should consider in evaluating business name options.
Relevance to your business: Certainly you want the name of your business to be relevant for the type of offerings you provide. So "Joe's Cleaners" would be a lousy name for a restaurant, unless there's a unique local angle to that name that potential customers would understand. Realize, though, that your name does not have to convey everything there is to know about your business; your tagline, logo, and marketing materials will supplement it.
Easily spelled: This is often overlooked, but if your business name is difficult to spell, people may have a hard time reaching you even if they know you exist and are interested in your offerings. Think twice before naming your business. For instance, "Kewl Kitch N Krafts" or something else cute and creative that is not spelled the way it sounds may be the right choice for your business, but be aware of the potential ramifications, especially now that people will often be searching for you by typing in an internet search engine.
Easily pronounced: When you see the name "Kewl Kitch-N-Krafts" do you know it's pronounced just like "cool kitchen crafts"? Or, do you wonder if perhaps the first part is pronounced "kyoowl" based on someone's name, or whether the middle part is "kitchen" or "kitch and"? It can definitely be difficult to determine pronunciation for uncommon words and spellings, so put some thought into this.
Easily understood when spoken: Just as customers may be more comfortable with a name they can comfortably pronounce, you may find you prefer to have a name that others will easily understand when you say the name out loud. The benefit of doing so is that you can be more sure that people will remember your business name correctly and be able to find you, even if you only mention it once. On the other hand, you may like the discussion that ensues when people ask you to repeat the name and clarify what it means or why you chose it.
Domain name availability: Regardless of whether you already have a business website or will be waiting until you've built your business further, you will at some point want to have an internet presence, even if it is just to have a description of your company with contact information or a simple blog. Ideally, you will be able to use your business name as your web domain (also known as your URL or website address), preferably as a .com domain. In selecting your name, be sure to check whether it can be used as a domain name. You can do this by doing a quick search on a domain registrar's site.
Tone: In creating your business name, think not only about telling people what your business is called so that they can find you, but also about the need to attract the right people to you. Depending on the type of clients or customers you will be working with, you may find that a more formal corporate sounding name works best, or that a fun and innovative name is better suited to what you do.
Availability: Obviously, your chosen name must not already be trademarked by another entity or in use in your state. You can check online with state and federal agencies to confirm that the name is available for your use, and in some states you can put a hold on a name for a specified time period. You may want to consult a lawyer to be sure that there is no conflict.
Inoffensiveness: You may have heard of the debacle that ensued when Chevy tried to market the Nova in Spanish-speaking countries. Since "no va" means "doesn't go" in Spanish, it was not a wise naming choice for a car! In our increasingly global market, you would be wise to determine whether your name might have an unexpected connotation in another language or society, particularly a connotation that would offend others. When you do an online search to see if your business name is already in use, you can also watch for other uses of the term.
Once you have made your decision, remember to register your new "doing business as" (DBA) or fictitious business name with appropriate agencies as well.
This post is part of the series: Need Help Selecting a Business Name
The first part of this series looks at criteria to use when selecting a name for your new business. The second part provides ideas for creating a list of potential names.