How to Come Up with Ideas for Naming Your Business - Tips for the Entrepreneur and New Business Owner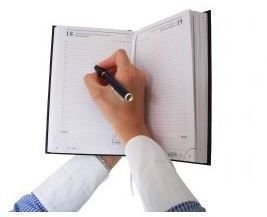 Don't Know What to Name Your Business?
Here are some ideas for generating potential names as a first step in selecting a business name that meets your needs, for those who are saying to themselves, "I just don't know what to name my business," or "I could sure use some help with naming my business."
**
Brainstorming: Obviously the first place to start is by just thinking up ideas. What words do you associate with your business? What image do you want to evoke when people hear the name? What words would other people use to describe what you do or how you do it? Write down every idea you come up with, even those that don't seem usable, as you never know which unworkable idea will become the kernel of the winning idea.
Friends, family & colleagues: Ask people who know you to help you generate ideas. Include some who know you personally, and others who know you from a business setting, some who know a lot about your business plans and others who know very little. Once you have a suitable list of names to consider, you can also ask these people to help you evaluate them.
Professional assistance: You can also consult a company or individual consultant who specializes in business branding to aid you in creating this part of your business identity. For instance, Named At Last offers naming services for $997, which gets you 10 different names generated by their experts and then selected by company founder Marcia Yudkin. Some large companies provide naming services at much higher rates, and you may want to check with local businesses, if you have a small budget.
Name generators: If you really have trouble coming up with ideas or just aren't finding the right one, consider using an online name generator. Some will randomly suggest non-words that fit the basic English word pattern, while others let you select a word to include or a topic as a starting point. The site at iq0.com/startup.html provides a list of 100 random name ideas you can consider, and you can reload to get another 100 ideas. MakeWords.com lets you specify the beginning or ending of the name, and Naming.net lets you manipulate many elements such as number of syllables, whether to combine with words, prefixes or suffixes, and whether to include a specific word or set of letters.
Once you have a substantial list of potential names, refer to the list of criteria in part 1 of this article series and begin assessing the suitability of each of the candidates. Don't forget that you will need to check with state and federal agencies to make sure that the name you choose is not trademarked or already in use, and you may need to register it. Your business name is a starting point for people to learn about what you can offer them, so make it a good one but don't put off starting your business for lack of the perfect name.
This post is part of the series: Need Help Selecting a Business Name
The first part of this series looks at criteria to use when selecting a name for your new business. The second part provides ideas for creating a list of potential names.