8 Social Media Marketing Tips to Get You Networking Fast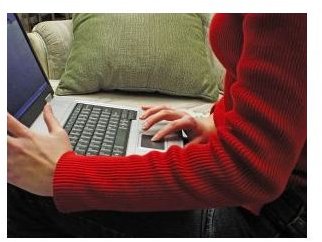 Build Your Network Through Social Media
You've heard that social networking can have a positive impact on your business, but you don't know how to get started. Does this sound like you? You are certainly not alone if this is how you feel. Everywhere you look, there seems to be information about the benefits of social networking, but not enough information about how to effectively utilize social media.
Follow these social media marketing tips and you'll be on your way to creating a virtual network that can help you build your business in no time at all.
8 Social Media Marketing Tips to Use Social Media to Your Advantage
**
1. Open Social Networking Accounts – Select a few social media websites and create a free profile for yourself. LinkedIn and Facebook are probably the two best sites for entrepreneurs to begin with. Once you're established and comfortable using a few social media outlets, you can expand into other social media sites, but you'll want to focus your energy on just a few in the beginning.
2. Create a Profile – When you open a social networking account, you'll need to create a profile for yourself. Utilize your full name and upload a photo of yourself so you can be easily identified.
3. Make it Easy for People to Find You – It's up to you how much – or how little – information you include about yourself when you set up your profile. Keep in mind that if you want to utilize social media for networking purposes, you'll need to make it easy for people you know and for those looking for the types of products or services that you offer to find you. Include details about your current and former positions, where you went to school, links to your website, and other relevant data.
4. Build Your Network – Once you have a profile, the next thing you'll want to do is begin building a network. Each site has systems built in that allow you to look for people in your address book and to recommend people you may know based on where you worked or went to school. Send out connection requests to current and former customers, colleagues, and others and you'll find your network will start to grow. Watch for requests to come in, and accept as appropriate.
5. Participate in the Community – One of the things often left out of social media marketing suggestions is the fact that having a profile and a network of connections is only the beginning. To get anything out of social networking, you must be an engaged participant. Just like with offline networking, you must actively participate in social networking to benefit from it.
6. Focus on Other People – Benefitting from networking requires beginning from the perspective of making yourself a resource for others. People will want to network with you if you have information to share that interests them. No one is going to log in to a social networking site just so you can try to sell things to them. When you re-connect with old friends and colleagues, focus on rebuilding past relationships and offer your assistance.
7. Frequent Updates – Social networking sites allow participants to post status updates, submit links to share with others, and to interact with others in the community. Participate regularly to enjoy maximum benefit, sharing information of interest to others and about your business.
8. Make Social Networking a Habit – Include social media activity in your weekly, or even daily, marketing activities. Remember, as with any marketing activities, you're likely to get out of building a social media network exactly what you put into your participation!
Ready to Get Started?
Using these eight social media marketing tips will help you get started with the process of using social media as part of your marketing strategy. Keep in mind that you can't expect overnight results. Building an online network takes time and commitment. It's an investment that is well worth the effort, and can have a significant and positive impact on your company's image as well as the bottom line.
Resources
References:
Image Credit: Sxc.hu (channah)