10 Key Steps to Starting a Business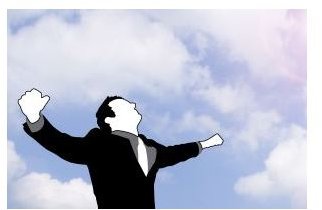 10 Key Steps to Starting a Successful Business
**
1. Research the Competition – When you have an idea that you think would make a good business, find out what other companies may be offering similar products or services so you can decide if your idea is viable and so you will have a thorough understanding of who you'll be competing with if you decide to move ahead.
2. Write Your Business Plan – A comprehensive business plan is a must-have for every entrepreneur, and it needs to be in place early in the planning process. Use your business plan as a road map for starting and operating your business. It will evolve as you proceed through the process of launching and operating your business.
3. Seek Professional Advice – If entrepreneurship is new to you, seek input and advice from experienced professionals. Consider reaching out to SCORE for free advice from retired executives who are willing to volunteer their time to mentor new entrepreneurs.
4. Request Family Support – Since you won't be the only person affected by your decision to start a new business, be sure that your family is supportive of your decision. Talk to the most important people in your life about your plans and ensure they are "on board" with the decision.
5. Put Personal Finances in Order – It can take a while for a new small business to start providing the owner with cash flow, so it's important to make sure your personal finances are in order before launching your new business. Make sure you have sufficient funds to take care of your bills until you can expect your business to become profitable, allowing a cushion in case earning a profit takes longer than you think.
6. Secure Business Funding – Launching a new business takes money. Many small business owners apply for Small Business Administration (SBA) loans or seek investors while others use funds from a home equity loan, borrow from their retirement plans, or use personal savings to get started.
7. Put Your Plan Into Action – Once you've taken care of the above steps, you'll be ready to make a firm decision about whether or not to proceed with launching your business. If you choose to move ahead, you can begin moving forward with implementing your business plan.
8. Select A Business Type – Before you go further, you'll need to decide if you'll operate your business as a sole proprietor or if you'll be better off setting up a partnership, Limited Liability Company (LLC) or incorporating as an S or C corporation. When you make the decision, file the appropriate paperwork for the state where the company will be operated.
9. Business Name Reservation – Find out if the business name you want to use is available and reserve it for your use based on the requirements of your state.
10. Get Licensed – Before you can open your doors, you'll need to get a business license. Ensure that you're in compliance with the licensure regulations of the municipality where you will operate as well as with any applicable state or federal licensing requirements.
Moving Ahead
Once you've taken care of these 10 key steps to starting a business, you'll be ready to make forward progress toward bringing the products or services you plan to offer to market and realize your dream of small business ownership.
Resources
References:
Image Source: Sxc.hu (sachyn)