10 Small Business Marketing Tips: How to Use Business Protocol More Effectively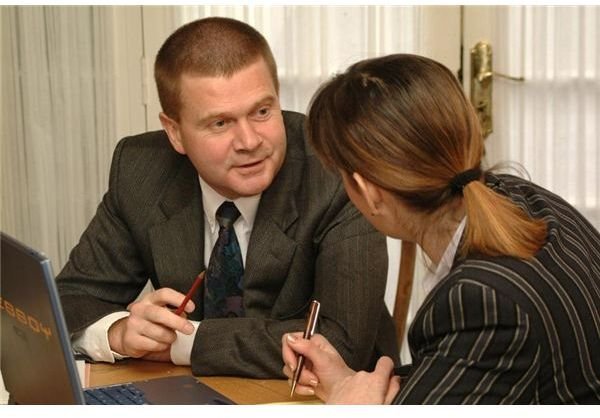 5 Business Protocol Marketing Strategies for Small Businesses
Even if you don't have a large budget to devote to advertising, marketing a small business is vital. Fortunately, there are some great business practices entrepreneurs can put in place to jump-start marketing efforts without even talking to an ad representative. Part 1 of this series provided small business marketing tips for using communications like emails, business forms, thank-you notes and press releases to capitalize on the marketing opportunities you have through the normal course of business.
Now, for part 2, we focus on 5 changes or additions to your standard business protocol–how you conduct your business each day–to enhance your marketing efforts. These marketing strategies for small business involve helping your staff get on board with marketing, taking advantage of networking opportunities, and building a repeat customer base. Consider these ways to add a dose of marketing effectiveness to your business routine.
Weekly staff meetings.
Even if you have only one employee, staff meetings are still an unexpected small business marketing tip. As a business entrepreneur, you're not the only one responsible for selling your company. Your staff plays a huge role in marketing as well as in the day to day execution of projects, delivery of products and interaction with clients. Staff meetings help you communicate with your team about company goals and keep everyone aware of project deadlines, schedule changes and product details.
Customer databases.
You have contact information for your customers that you use on a daily basis. Take advantage of the marketing potential by establishing a customer database that you can use to output specific information. A database is helpful in allowing you to print mailing labels for direct-mail promotions. You can also import bulk email address lists into email marketing systems to send out promotional campaigns. If you need to target customers only in a certain geographic area, a database makes it easy. Also, you can expand your database to target everything from birthdays each month to customers who order a specific product.
Order reminders.
The best customers are often repeat customers. You can encourage your clients to work with you again by sending out targeted order reminders based on specific customer's needs. Reminders can also help you avoid getting into a rush situation to meet deadlines because a client has waited to the last minute. Send out reminders and even suggestions for products and services prior to peak ordering times. If you have customers who require your services for monthly, quarterly or yearly events, send out reminders at the appropriate time.
Civic involvement.
By joining local business groups like Chambers of Commerce or industry-related organizations, you gain valuable marketing opportunities. Membership in a Chamber often allows you to take advantage of member databases for promotional opportunities, advertising venues such as newsletters or organizational websites, as well as numerous options for networking within local target markets. In addition, civic groups also offer a chance for you to share your expertise as well as participate in seminars or classes in many business development topics.
Casual Fridays.
Take a cue from the corporate world and consider offering your staff clothing that is printed or embroidered with your company logo to wear on sales calls or for casual Friday attire. Not only do company wearables present a professional and brand-centered look, they also help your staff buy-in to the team concept.
Photo courtesy www.freefoto.com
This post is part of the series: 10 Business Practices to Increase Small Business Marketing Success
Entrepreneurs and small business owners recognize the importance of marketing. However, they don't always have large advertisign budgets. This 2-part series offers 10 strategies for using your normal business communications and protocol to increase marketing success.