10 Small Business Marketing Tips: How to Use Business Communications More Effectively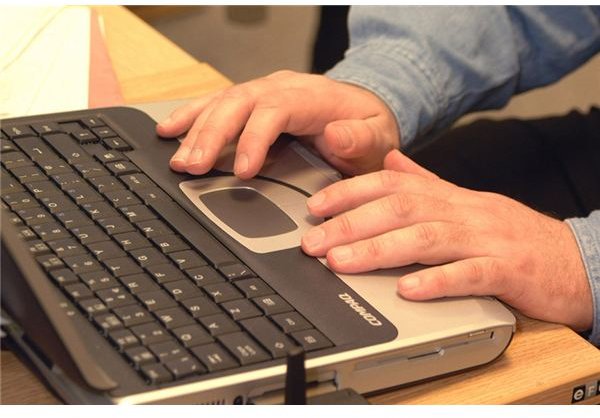 5 Easy-to-Implement Communication Marketing Strategies for Small Businesses
Small business owners and entrepreneurs often recognize the need for marketing their companies in innovative ways. They don't always have the budget, however, for extensive advertising commitments. Fortunately, there are some great common business practices you can implement that will help you boost marketing efforts as you go about your normal business routine.
In this 2-part article series, I've highlighted 10 additions you can make to how you manage your business that can net great marketing results. Let's start with the first five that relate to business communications. Then, read part 2 for five more strategies related to business protocol that can boost your small business marketing efforts.
Email signatures.
You send out countless email messages every week. Don't overlook the marketing potential with each one. Compose a good email signature that not only includes your contact information, but also your website address and a brief description of your company or list of your services.
Thank you notes.
Never underestimate the power of saying "thank you." Make a habit of writing personal thank you notes to customers after projects have been completed or orders delivered. The personal touch in this digital age can set your company apart in the client's eyes, as well as end the project on a very positive note.
Press releases.
Many newspapers and online publications are eager to publish local business news. Why not give them something about your company to print? Although press releases are published solely at the discretion of the publication, there is no charge for submitting. Articles and news items have much more power than purchased ads in printed and online news publications. Including information relevant to the publication's subject matter, a photo and easy-to-find contact information gives your press release a better chance of being printed.
Follow-up phone calls.
When you know your customer has his products in hand or when your services are complete, make a personal phone call to ask for feedback and offer appreciation for his business. I received a similar phone call recently from an online printing company simply making sure I had received my products and inquiring about my satisfaction with the quality. Given the fact that my order was less than $100, I was impressed and very likely to use the company again. The special attention a phone call communicates makes a lasting impression.
Customizing your business form templates.
Including your business logo on all your business forms is a great tip for marketing a small business. Forms like fax cover sheets, invoices, statements, purchase orders or customer order confirmations are all opportunities to reinforce your company brand and image with customers who already expect to hear from you. Also, consider including a concise tag line with your logo that describes the scope of your products or services. Don't forget your e-forms as well. By consistently putting your logo in front of potential customers and contacts, you can garner better name recognition as well as a more professional image.
Read Part 2 of this series on 10 Easy Business Practices that Can Boost Your Marketing Efforts. You'll find 5 more marketing strategies related to how you conduct your business each day.
Photo courtesy www.freefoto.com
This post is part of the series: 10 Business Practices to Increase Small Business Marketing Success
Entrepreneurs and small business owners recognize the importance of marketing. However, they don't always have large advertisign budgets. This 2-part series offers 10 strategies for using your normal business communications and protocol to increase marketing success.