10 Great Ideas for Young Entrepreneurs: Part 1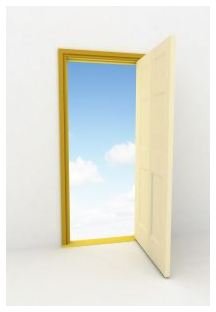 Some of the world's greatest [entrepreneurs](https://Some of the world's greatest entrepreneurs began as college students, teenagers or even children. For example Facebook was designed by a college student while MyYearBook was headed up by a couple of high school students. Author Christopher Paolini began his award winning writing career at age 15 when he began writing Eragon.) began as college students, teenagers or even children. For example Facebook was designed by a college student while MyYearBook was headed up by a couple of high school students. Author Christopher Paolini began his award winning writing career at age 15 when he began writing Eragon.
There is such a vast array of businesses a young entrepreneur can dive into and shed a breath of youthful life onto time worn professions. New ideas and inspiring ways of doing things is what make young entrepreneurs worth their weight in gold. Take the opportunities listed below, most of them have been done before – but they can always be done better.
#1 Car Washing & Detailing Service
Anyone of these business ideas can be done with minimal start-up funds and can be quite rewarding. As a young adult I enjoyed my Car Washing and Detailing business. I printed up flyers with pricing for a wash, detail, wax and package deals. I ran the business from my parent's driveway and made enough money I paid them a percentage for allowing me to use their water, power and driveway. It is a great feeling to see a car shimmering as it drives down the road when you know you're the reason it looks like that.
#2 Lawn Care Service
Sure you can mow lawns and you will be a young entrepreneur or you can do it bigger and better and become a successful entrepreneur. Many lawn care specialists started out mowing lawns during the summer, and then they expanded. Use some of your earnings and reinvest in your business. Purchase a weed eater, shovel, and pruning shears and advertise your purchases. Make flyers to give to your current clients and paste the neighborhood with signs mentioning your lawn maintenance abilities. Guaranteed most of your current clients will also hire you to plant shrubbery, prune the hedges and maybe even put in a stone walkway. The sky is the limit.
#3 Trail Guide
This is an excellent opportunity for Boy Scouts, Venture Scouts or anyone who has spent a lot of time outdoors in the local area. Even if your area is remote, there are tourists who will pay you to guide them through your local hiking areas. Let local Forestry Service and the Chamber of Commerce know of your abilities and they will send inquiries your way. If you are already involved with a group like Scouts, take younger members and their families on guided hikes and pass out business cards or flyers to everyone so they can spread the word.
#4 Pet Care & Grooming
Pets provide a wealth of various entrepreneurial opportunities for young people. There is pet walking, grooming, sitting and training just to name a few. If you love furry critters you cannot go wrong in any one of these areas. If you have the ability you can even have multiple facets to your business. Pet walking between certain hours, pet sitting during the week, grooming only on Fridays and training classes whenever you schedule them. The possibilities are endless.
#5 Interior & Exterior Painting
Interior and Exterior Painting is a job everyone wants done but few want to do themselves. If you know how you wield a paintbrush and a roller you are ready to begin work! If you already have painting experience it is a major bonus and be sure to let all of your potential clients know through telling them and put it on flyers and business cards. If you do not have prior experience, be sure to at least read up on how to use drop clothes, primer and the difference between latex, acrylic and enamel paints. Do not advertise your lack of experience but do not lie when talking directly to clients. Charge less than the professional painters in your area until you gain experience.
#6 Working with Children
If you love spending time with children there are multitudes of business opportunities for you. Babysitting, child care, home school teachers, dance instructors and music teachers are just some of the possibilities. If you have spent any time in band, cheer leading, football or any other high school or college sport you can have classes and workshops for kids to help them improve their abilities. If you are currently going to college to become a teacher you maybe able to find parents that want their children home schooled but do not have the ability to do it themselves and are happy to have their children in a home school setting with 10 or less students.
#7 Graphic Design, Web Programming & Computer Repair
Savvy computer users can easily make a name for themselves in their online and local communities. Everyone knows that the younger you are the more computer savvy you typically are so many are more apt to leave their computer in the hands of a young entrepreneur than someone who has worked on computers for 30 years. With the world of online computing growing graphic artists, programmers, site builders and computer repair technicians are in greater demand than ever before. All you need to start-up as an entrepreneur is a computer and preferably a printer so you can advertise locally.
#8 Writing
Again, with the growth of the World Wide Web, every business and wanna-be business needs a website with pages of content and information about their business and their products. Rarely do these companies write the information themselves, they hire out to freelance copywriters. There is also a need for article writers for magazines, newspapers, and newsletters who can shed a new light on old topics and new news. Plus if you have a great idea why not write a book, it takes longer but the income down the road just might be worth it.
#9 Cleaning and Organization
In today's fast paced world few people have time to clean their homes and offices and even fewer have time to organize anything. In the 1980s there was a boom for closet organizers, now its home and office organizers. Office organizers go into offices and study the routine processes briefly then find a way to organize everything into binders and folders – usually color coated. The great thing about jobs like this, things will again become disorganized and the client will have you come back to re-organize everything as long as you did a good job the first time. You could even add furniture pick-up, delivery and assembly into the mix.
#10 Take the World on by Storm
Invent the next "can't live without it" invention, create the coolest website ever, develop a new way to run a school, draft a never before thought of building design, sculpt something awesome – Just don't forget to sell it or at least the partial rights to it. Coming up with ground-breaking ideas makes you a dreamer or an artist. Actualizing those ideas and turning a profit from them is what makes one an entrepreneur. I have faith in you – Go rule the world!