Are Men More Likely to Succeed as Entrepreneurs than Women? Help for Women Starting a Business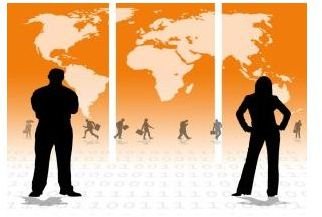 Does Gender Matter in the Business World?
In years past, the closest an American woman made it to being an entrepreneur was selling baked goods out of her kitchen. Of course, there were a few exceptions - there always are. The good news? The opposite is the exception now! More women than ever before are donning their high heels and hitting the pavement in lieu of staying at home and baking.
From personal experience, I have met an equal amount of women and men entrepreneurs and, to my knowledge, neither sex is more successful than the other. Half the Entrepreneurs I know started working out of their homes and slowly worked their way up to owning an office with multiple employees and raking in $50,000+ profit every year. One is a man.
Of the entrepreneurs I know, three were given their business as a college graduation present, wedding present or something similar. All three of these people do an excellent job at running their businesses in every sense. Two of these examples are men and one is a woman.
Another two entrepreneurs I know became such after leaving the corporate world, for family or medical reasons. One male and one female accountant used to work at two of the largest Accounting firms in the area, they were even offered Partner positions before leaving, but their health and new family caused them to walk out the corporate doors and open small home-based businesses. Both accountants are very successful entrepreneurs now.
The final entrepreneur was an Advertising and Marketing Director for a large radio station. She was bringing in over $100,000 a year, had saved $150,000 in her savings account and was driving a Lincoln. Her hustling and bustling 8am – 8pm everyday began wearing on her health and her relationship. She started her own advertising and marketing firm and is doing very well, applying all the knowledge she garnered over her 10 years in the corporate world.
For some less dramatic examples, let's take a few of the housewives and househusbands I have met (including myself) that run home-based secretarial, writing, photography, advertising, marketing and DJ services from small offices in the home. According to everything I have seen and experienced - sex makes no difference in the success of a hopeful Entrepreneur. Sheer determination is what makes an excellent entrepreneur.