The Steps Required in Applying for a Business Name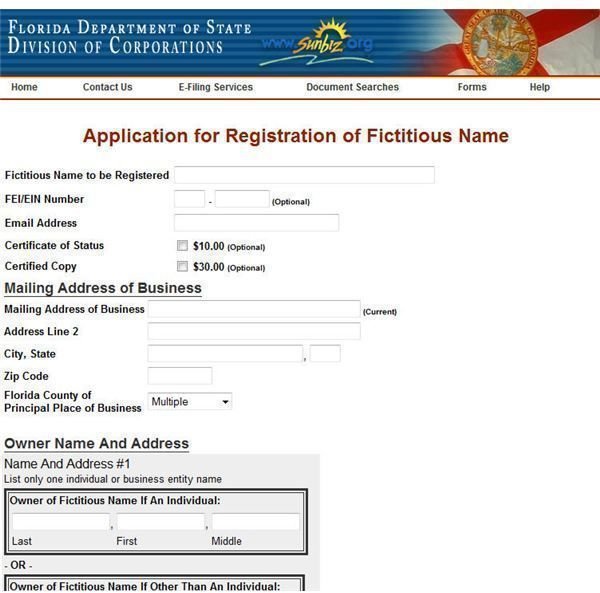 Why Apply for a Business Name?
There are many reasons to apply (register) for a business name including being able to use the name with banks, venders and financial institutions. You're going to need checks, credit cards and bank accounts with your name on them, as well as the ability to do business as (DBA) a company, and to get there you'll have to have a registered business name.
Having a registered business name also allows you the ability to take legal action under the name, keep valid business records and statements, and obtain financing for your business from financial institutions.
Finally, your legal business name must be included on any government forms or applications including, but not limited to, your employer tax ID, business licenses and required permits.
Name Your Business
If you are ready to apply for a business name, make sure you've named your business properly before moving forward. If you need to make a change, this is the time to do it. You'll want to make sure the name and logo you choose:
Are not in use by any other company and is available for you to trademark.
Will look good on business cards.
Are easy to pronounce, cannot be construed to be offensive to any race or nationality, and are easy to remember.
How to Register for a Business Name
Every state in the United States has different requirements for registering a business name and uses different terminology. There's a list at the www.Business.gov web site that offers links to each state's requirements and is quite helpful.
You'll have to visit the Business.gov web site to find out exactly what you need to do to meet your state's requirements. Here are a few examples:
In Texas you have to visit your nearest County Clerk's office, and fill out an Assumed Name Certificate.
In Louisiana, you'll have to visit the Parish Clerk of Court where the business is located and fill out the Application to Register a Trade Name.
In Florida, you have to register with the Division Corporations and fill out the Fictitious Name Registration form.
For the most part, you have to search a database to verify there's no one else in your area using the name you want to register. Then, you have to fill out the required paperwork, pay the filing fee and wait for the application to be processed.